U.S. stock indexes edged higher in early trading Monday, Nov. 27, as traders returned from the Thanksgiving holiday. Banks and retailers were among the big gainers. Energy stocks lagged the most as crude oil prices headed lower. Several companies were also moving on deal news.
ASSOCIATED PRESS Enlarge
A sluggish day of trading on Wall Street finished Monday with stocks edging mostly lower as investors came back from the Thanksgiving holiday.
Energy stocks declined the most following a slide in crude oil prices. Materials companies also declined, partly offsetting gains among utilities and industrial stocks.
Retailers posted solid gains on reports the holiday shopping season is off to a strong start.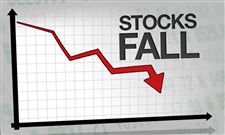 THE BLADE
Enlarge | Buy This Image
RELATED: Searchable stock index
Investors also cheered some corporate deals and looked ahead to several economic reports and potential market-moving news out of Washington this week.
"As you look at the context of this entire week, Monday is a little bit light on market-moving events, but as we proceed through the balance of this week, we have a busy economic calendar," said Bill Northey, senior vice president at U.S. Bank Wealth Management.
The Standard & Poor's 500 index slipped 1 point to 2,601.42. The Dow Jones industrial average edged up 22.79 points, or 0.1 percent, to 23,580.78. The Nasdaq composite fell 10.64 points, or 0.2 percent, to 6,878.52. The Russell 2000 index of smaller-company stocks lost 5.85 points, or 0.4 percent, to 1,513.31.
More stocks fell than rose on the New York Stock Exchange.
Bond prices rose. The yield on the 10-year Treasury fell to 2.33 from 2.34 percent late Friday.
Losses among energy stocks weighed on the market Monday as oil prices declined.
Marathon Oil lost 65 cents, or 4.3 percent, to $14.48, while Newfield Exploration gave up $1.05, or 3.4 percent, to $29.69.
Benchmark U.S. crude fell 84 cents, or 1.4 percent, to settle at $58.11 per barrel on the New York Mercantile Exchange. Brent crude, used to price international oils, declined 2 cents to close at $63.84 in London.
Chipmakers were also among the market's big laggards, led by Western Digital. The stock was the biggest decliner in the S&P 500, sliding $6.23, or 6.7 percent, to $86.55.
Several retailers closed higher as the holiday shopping season moved into high gear. Shoppers are expected to spend $6.6 billion on Cyber Monday, up more than 16 percent from a year ago, according to Adobe Analytics, the research arm of software maker Adobe.
Newell Brands climbed $1.42, or 5 percent, to $29.79, while Amazon added $9.83, or 0.8 percent, to $1,195.83. L Brands rose $1.98, or 4.1 percent, to $50.34.
Traders also welcomed the latest news on the corporate deal front.
Time rose almost 10 percent after agreeing to be acquired by Meredith for $1.8 billion, or $18.50 a share. Meredith owns TV stations and magazines including Better Homes & Gardens.
Time surged $1.60, or 9.5 percent, to $18.50, while Meredith gained $6.55, or 10.7 percent, to $67.55.
Barracuda Networks jumped 16.5 percent after the cloud-based security company agreed to be taken private. The stock rose $3.90 to $27.59.
Firearms makers rose after requests for federal background checks for gun purchases jumped 9 percent on Black Friday from a year earlier. American Outdoor Brands, the parent of Smith & Wesson, picked up 45 cents, or 3.4 percent, to $13.73. Sturm, Ruger & Co. added $1.85, or 3.7 percent, to $51.80.
Utilities notched also gains Monday. CenterPoint Energy rose 51 cents, or 1.8 percent, to $29.54.
It's a busy week on the data front, with several manufacturing figures due at the end of the week.
Investors also will have their eye on outgoing Federal Reserve Chair Janet Yellen's remarks before Congress and a possible vote in the Senate on its version of a tax overhaul bill.
In other energy futures trading Monday, wholesale gasoline was little changed at $1.79 a gallon. Heating oil slipped 1 penny to $1.95 a gallon. Natural gas rose 12 cents, or 4.1 percent, to $2.93 per 1,000 cubic feet.
Gold rose $7.10 to $1,294.40 an ounce. Silver added 3 cents to $17.02 an ounce. Copper slid 4 cents to $3.13 a pound.
The dollar weakened to 111.01 yen from 111.58 yen. The euro fell to $1.1899 from $1.1927.
Major stock indexes in Europe closed lower. Germany's DAX fell 0.5 percent, while France's CAC 40 lost 0.6 percent. Britain's FTSE 100 slid 0.3 percent.
Earlier in Asia, Tokyo's Nikkei 225 lost 0.2 percent, while Seoul's Kospi fell 1.4 percent. Hong Kong's Hang Seng declined 0.6 percent. India's Sensex lost 0.2 percent and Sydney's S&P-ASX 200 edged up 0.1 percent.
Guidelines: Please keep your comments smart and civil. Don't attack other readers personally, and keep your language decent. Comments that violate these standards, or our privacy statement or visitor's agreement, are subject to being removed and commenters are subject to being banned. To post comments, you must be a registered user on toledoblade.com. To find out more, please visit the FAQ.