Radio station at University of Findlay hits 40-year mark
11/2/2013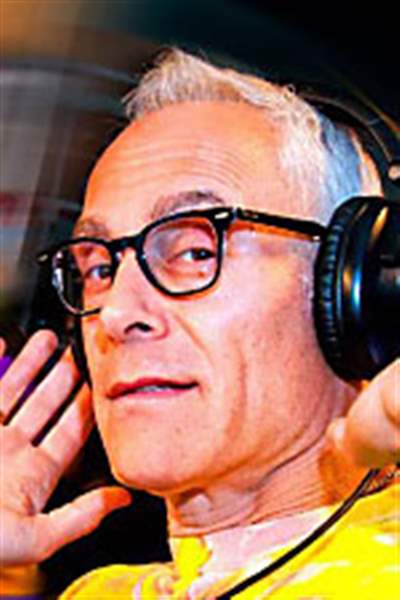 Yunis.
FACEBOOK NOT BLADE PHOTO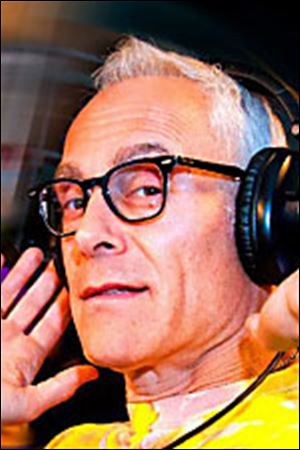 Yunis.
FINDLAY — When the University of Findlay radio station WLFC launched 40 years ago, the college disc jockeys who spun the records were campus celebrities and the Rolling Stones had a huge hit with "Angie."
The noncommercial station, owned and operated by the private university, grew from a 10-watt station that played "Midnight Train to Georgia" by Gladys Knight & the Pips and Marvin Gaye's "Let's Get it On" (both among the top songs in 1973) to a 4,600-watt, indie-rock station with listeners in 14 northwest Ohio counties and an online audience from as far away as Australia.
The times, like the music, are a-changin'.
A handful of former college DJs will return to campus to broadcast a live 40th anniversary reunion show from about 3 to 6:45 p.m. today on WLFC 88.3 FM. The show will feature music, stories about old days at the station, and bits of original broadcasts from years past.
"We shared a mutual interest in radio, and the genesis of that was probably growing up listening to the radio — that was back in the time when radio was your friend; it wasn't just a music box … . It was that ethereal friendship that got us interested in radio," said Bill Rumbold of Columbus, who with Stan Moothart, another student, started an AM channel precursor in 1971.
Mike Yunis was a student disc jockey at the University of Findlay radio station in 1976. He's among the former disc jockeys returning for a 40th anniversary celebration of WLFC today.
The original station could be picked up in dormitories.
"It sounded terrible," said Mr. Rumbold. "It was AM but really bad AM."
The 1974 graduate of the then-named Findlay College is among those who will return to campus to mark the anniversary of the current station.
At 3 p.m. on Nov. 1, 1973, the FM station went on air with a simple greeting. That message was recreated, as closely as possible from the original script, and read on air again Friday in commemoration: "Good afternoon. Welcome to a brand new experience in Findlay radio listening."
That experience has been fine-tuned over the years.
In 2006, the mostly student-staffed station which had featured a mish-mash of musical genres, focused on independent-label rock music, said Chris Underation, an assistant professor of communication and station adviser.
During a couple recent hours of airtime, the station played songs from the bands Walk the Moon and the Black Keys.
On weekends there's time carved out for older hits, Christian, and jazz music. The station also broadcasts Findlay athletic games. It streams online at wlfc883.com and in 2008 moved into new, bigger studio space, Mr. Underation said.
Most of the students who work at the station study communications, but the station has attracted a variety of majors to the microphone — from business to animal science students.
Findlay junior and station general manager Miranda Rife listened to the station from her home in Fostoria while she was in high school.
The journalism major loved the station's indie-rock music and wanted to be one of the students who make radio happen.
"The majority of us, we are really very passionate and close friends because we are always here together," Ms. Rife said.
Among the former DJs returning for the anniversary show is Mike Yunis of Cleveland, who still can be heard on the station with a syndicated radio show he co-hosts called VR2, or Vintage Rock Radio.
A 1980 graduate, Mr. Yunis was active at the station during his college years.
"It was great fun. We were local celebs at the time," he said. "Radio was so much bigger back then, that's all that Findlay had."
Radio has become less personal and more automated, but the college station maintains its community connection, he said.
"Our job this weekend is show these kids at the school... here's how we did it. Here's how the passion turned into careers, and if you have that passion you're going to have to keep it alive," Mr. Yunis said. "Back then [radio] was just the coolest thing on the planet, and now there's too many other cool things."
Contact Vanessa McCray at: vmccray@theblade.com or 419-724-6056, or on Twitter @vanmccray.