Schools step up diligence after resume scandals
Coaching searches end in embarrassment in 2 cases
5/4/2014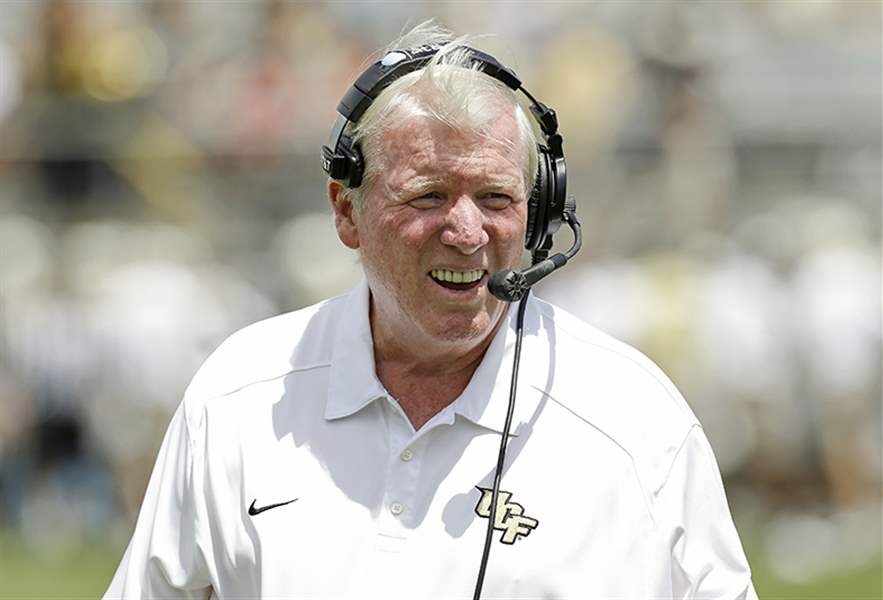 George O'Leary coaches at Central Florida. He was forced to resign at Notre Dame in 2001, five days after accepting the job, after misrepresentations were discovered on his resume.
ASSOCIATED PRESS
George O'Leary coaches at Central Florida. He was forced to resign at Notre Dame in 2001, five days after accepting the job, after misrepresentations were discovered on his resume.
Tips for creating a resume include limiting content to one page, using bullet points, and typing in traditional font.
For college coaches, there's another: Be truthful.
Over the past year, basketball coaches at two Division I programs were found to have misrepresented themselves, a seemingly growing problem across college athletics. Eddie Jordan and Steve Masiello, hired in part to promote academics to student-athletes, never attained a college diploma. As a result, universities and search firms hired to identify coaching candidates are on alert to tighten standards.
"The more of these falsifications of resumes that happen, the more we step up our diligence," said Phil Goldstein, who conducts searches for the Massachusetts firm Alden and Associates.
Goldstein worked 11 years at Bowling Green State University, ascending to senior associate athletics director before leaving in 1994. He now assists schools in job searches, procuring a pool of candidates for coaching and administrative positions, and conducting background checks. Neither he nor his firm was involved in the hirings of Jordan at Rutgers or Masiello at South Florida, the latter of which quickly voided Masiello's hire when it became known he did not have a college degree, which his resume states.
The two Division I schools in northwest Ohio, the University of Toledo and Bowling Green, require all employees — not just those in athletics — to provide official college transcripts prior to gaining employment. In addition, the athletic media relations departments at both schools require new employees to proofread their biography for inaccuracies.
Masiello
Fabrications first became a national discussion in 2001 when George O'Leary resigned five days after being named football coach at Notre Dame over the discovery he never played football at the University of New Hampshire nor received a master's degree from New York University, as his resume stated. O'Leary now coaches Central Florida.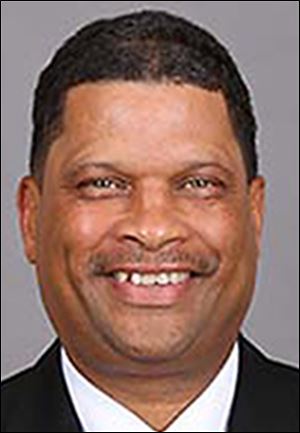 Jordan
Nine years later, in 2010, Yale football coach Tom Williams was forced to resign over a lie he told about being a Rhodes Scholar candidate while attending Stanford.
In fact, Williams never applied. His fib is not unlike one from 1999 when the Toronto Blue Jays fired manager Tim Johnson because he told stories about serving with the Marines in Vietnam. Turns out Johnson, who concocted the story to motivate players, had trained recruits for battle but had never been to Vietnam himself.
The two most recent falsifications are, at worst, cases of academic dishonesty and, at best, inattentiveness.
Masiello, hired by South Florida in March, was forced to retreat to Manhattan College, his previous employer, after a search firm appointed by South Florida discovered an inconsistency on his resume.
Masiello had not graduated from the University of Kentucky in 2000, as indicated on his resume and his official bio on Manhattan's Web site. Masiello, whom Manhattan will allow to retain his job on the condition that he completes his degree this summer, forfeited a five-year deal at South Florida worth more than $6 million.
Masiello called the situation a misunderstanding in that he failed to verify through Kentucky that he had indeed graduated upon taking summer courses. His bosses at Manhattan say they believe him.
The search firm Eastman & Beaudine, which discovered the falsification, did not return a messages from The Blade seeking comment on the role a search firm plays in background checks.
Manhattan actually hired Masiello twice, failing both times to verify his degree. According to an article published by the college's student publication, The Quadrangle, Manhattan's human resource department did not perform security checks when Masiello was brought on as an assistant coach in 2001.
When he returned 10 years later as head coach, human resources checked his driving and criminal background but did not verify his degree. Between his stints at the school, Masiello worked as an assistant at Tulane and Louisville. He is 60-39 in three seasons at Manhattan, including a 25-win campaign last year that pushed the Jaspers into the second round of the NCAA tournament.
Eddie Fogler, the sole operator of a basketball coaching search firm in South Carolina, believes situations at Manhattan and Rutgers will make coaches and human resource departments more vigilant.
"With Steve's situation and Eddie's situation, there's no reason any coach in the country should go to another school with a resume that's not accurate," Fogler said.
Fogler, a college head coach of 15 years at South Carolina, Vanderbilt, and Wichita State, was paid $35,000 to conduct the search that ultimately led Rutgers to Jordan, a former player with the Scarlet Knights. Fogler's role was limited to basketball matters and did not extend to verifying degrees.
"I don't get into those areas," he said.
Jordan, a longtime NBA head coach and a member of the Rutgers athletics Hall of Fame, fit the profile. The school introduced Jordan as a Rutgers graduate, which days later was found to be untrue. The discovery marked another blow to the university which had already been under fire for its slow response in firing basketball coach Mike Rice over video that showed Rice abusing players.
A college degree was not required of applicants, so Jordan got to keep his job. Rutgers said Jordan is working toward finishing his degree.
Goldstein, of Alden and Associates, has seen his share of funny business in five years of searches. An applicant for an athletic director position indicated he oversaw fund-raising at his school. Turned out, he merely attended some fund-raising events.
Goldstein says he caught a basketball coach in a lie. The coach, in a letter of application, said he willfully resigned from a job at a previous coaching stop. Suspicious, Goldstein made phone calls to "some mid-managers" at that school and learned the coach had not resigned but was fired over abusive behavior.
"The best resumes to me are the ones that don't leave anything to your imagination," Goldstein said.
Contact Ryan Autullo at: rautullo@theblade.com, 419-724-6160 or on Twitter @AutulloBlade.