WALL-TO-WALL WALLEYE
Unique view for Toledo's team doctor
Roth enjoys experience of working with Walleye
10/30/2013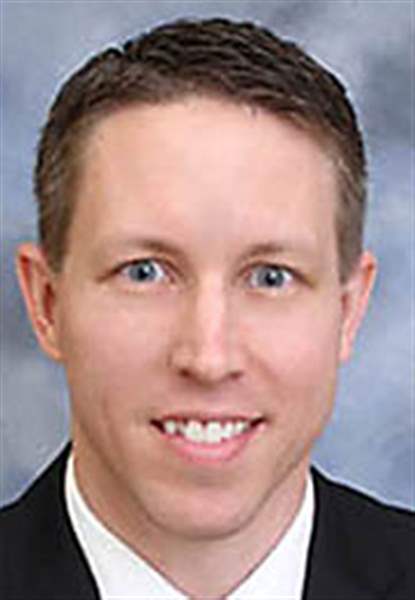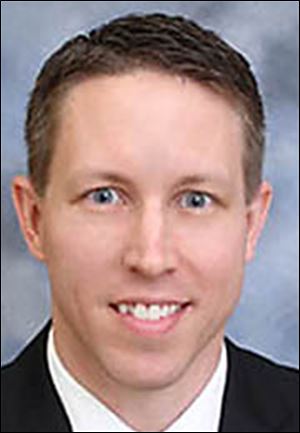 Roth
Hockey wasn't a major part of Matt Roth's life growing up.
It's become a little more important for his 5-year-old son, AJ.
That's because AJ's spent the last four winters at his dad's "seasonal" job as the team doctor for the Toledo Walleye.
"[He's] been down at the arena since he has been born, so he has grown up to love the game and is starting to play," Roth said. "He's gotten some lessons from the guys in the offseason, and that's a big thrill for him."
Roth, who has a practice at Arrowhead Family Physicians in Maumee along with working one day at Sports Care at Wildwood Medical Center, is entering his fifth season as the team doctor.
"Being behind the bench gives you a different appreciation for hockey and the players. It's a unique view," Roth said. "To see the day-to-day work of a professional team is something new to me, and it's a been a great learning experience in a good way."
Roth grew up in the Sandusky area and graduated with a medical degree from Ohio State. He continued his fellowship at ProMedica Toledo Hospital, which led to his job with the Walleye.
"[ProMedica] asked if I would be interested, and I knew I wanted to because of all the good things I heard in working with the hockey players and with the trainers and coaching staff there," Roth said. "It's been a unique opportunity and a way to continue with my sports medicine practice.
"I had worked with athletes of different levels. It was pretty cool to be working with athletes of the professional level. These people make their living playing hockey, so it's a new challenge for me to help keep them healthy, which I was happy to take on there."
Roth cares for the entire team, but relies on athletic trainer Brad Fredrick for a lot of help as well.
"[Fredrick] does a lot of day-to-day stuff, if we have to make a judgment call … that's where I try to take some of the pressure off of him and make some of those calls," Roth said. "With him being familiar with hockey, he definitely takes a lot of the burden off of me."
You can see Roth behind the bench for all Walleye home games. But he is not just the team's doctor, he is the doctor for both teams.
"If guys have been going after each other and both get injured, I have to go to the visiting locker room and check them out as well," Roth said. "It's kind of interesting to go over there and say, 'Hey! How can I help you out?' "
With the rotating door that is the roster of a Double-A minor league hockey team, Roth works with doctors from both higher level organizations, Triple-A Grand Rapids and Rockford and the NHL's Detroit Red Wings and Chicago Blackhawks.
"Sometimes I do have to run stuff by them, it's not a whole lot, but we have a good relationship with them," he said.
Roth said he is at the arena from the time the players step onto the ice for pregame warmups all the way until the last guy that wants to be checked out goes home.
"There are a lot of faces and names that change," he said. "In general it's been great working with the players. They are humble and appreciative and thankful for helping them out.
"The coaching staff has been very supportive of what we think medically even if it affects their team and the number of players available, and that has made it easy."
Contact Jon Sicotte at: jsicotte@theblade.com, or 419-724-6505.