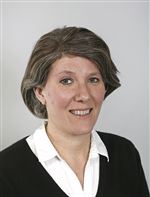 Wynne Everett
THE BLADE/JETTA FRASER
Enlarge | Buy This Image
If you've missed seeing the likes of Charlie Rose and Mario Batali on television, there's good news for you. They might be on their way back. Or maybe not.
Word got out a few weeks ago that at least one of the powerful men fired and shamed out of public sight after being accused of harassing women in the workplace was plotting a comeback.
Charlie Rose reportedly was planning to host a show in which he would interview other men — Matt Lauer and Louis CK, for instance — caught up in the wake of the #MeToo movement. Tina Brown let the cat out of the bag after someone apparently made the mistake of asking her to produce the show.
Maybe it wasn't a mistake. Maybe it was intentionally leaked as a sort of trial balloon to see if the public is ready to let these men seek their redemption. Public reaction would indicate that no, the public is not ready for that.
The immediate push back amounted to an emphatic "No way." These guys do not get a second act so easily.
But I had to admit it, I would watch that.
Maybe not a show in which Charlie Rose pitched softball questions at other shamed harassers. But a show that sought real answers, real insight. Maybe a show in which these men answered questions from a much less sympathetic interviewer, for one thing.
Some have marveled at the swiftness with which some of these men were dispatched from their positions of power. Just like that. Poof.
But the reason so many women find the accusations easily believable is that we have nearly all had those exact kinds of things happen to us.
And it has happened to nearly all of us because there are so, so many men who have treated women that way. It's happening all the time in workplaces everywhere to women every day, which means there are men everywhere doing this everywhere all day long. And don't you wonder about the mindset they're all apparently sharing?
I have wondered for months now what some of those powerful men cast out of their powerful positions by the #MeToo must be thinking and what they must be saying to their friends and families. Is anybody really reflecting? Are they just saying they're the victims of a witch hunt? Are they regretting anything? Or have they grasped some bit of understanding about what they did and why they thought it was OK to behave that way?
I'm not saying they should get a quick redemption and be allowed to rejoin the ranks of powerful men with a half-hearted, well rehearsed "sorry." I'm saying I am genuinely curious what they've been thinking about for the last few months.
And considering the ubiquitous nature of the behavior #MeToo is finally blowing the whistle on, maybe we all should be.
Wynne Everett is an associate editor for The Blade. Contact her at weverett@theblade.com, 419-724-6467, or on Twitter @WynneEverett.
Guidelines: Please keep your comments smart and civil. Don't attack other readers personally, and keep your language decent. Comments that violate these standards, or our privacy statement or visitor's agreement, are subject to being removed and commenters are subject to being banned. To post comments, you must be a registered user on toledoblade.com. To find out more, please visit the FAQ.