Sylvania Twp. firm cleans up in green way
3/23/2011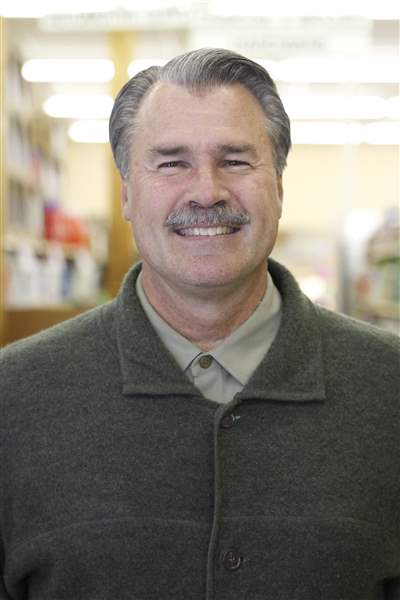 Bruce Yacko owns JAWS International Ltd.
THE BLADE/JETTA FRASER
Buy This Image
Bruce Yacko owns JAWS International Ltd.
Bruce Yacko says good cleaning products come in small packages.
His Sylvania Township company, JAWS International Ltd. -- the firm's name stands for "Just Add Water System" -- makes a line of nontoxic, concentrated cleaning solutions sold in small cartridges with reusable plastic bottles. The products are available at 1,600 retailers worldwide, including select Bed Bath & Beyond stores and Woolworths Supermarkets in Australia, and the firm expects to reach 6,000 stores globally by the end of this year.
"Our intention is to change the paradigm, and make this the new way of … buying your cleaning chemicals," said Mr. Yacko, who has 32 employees.
JAWS products include glass cleaner, bathroom cleaner, and disinfectant.
The company is a subsidiary of Canberra Corp., a maker of commercial cleaning products that shares offices with JAWS. Mr. Yacko, who is Canberra's chairman, started JAWS in 2001 to focus on his vision of creating green products for the consumer market.
JAWS began selling products to commercial customers, such as hospitals and hotels, in 2004. Last year, the company started retail sales in stores and online.
Its products are sold locally at The Andersons, Walt Churchill's Markets, and Sautter's Five-Star Market in Sylvania, among other places. Don Randazzo, general manager at Sautter's, said his store carries the products in part because they are local.
Starter kits for JAWS products, which include a reusable bottle, sell for $4.79 to $5.69 on the company's Web site and at retail stores. Each bottle sold can be reused 26 times, said Mr. Yacko, who declined to discuss sales for his firm.
The market for green cleaning products is growing, according market research firm Mintel International Group Ltd. A 2009 study by the firm forecast that U.S. sales of such products would reach $367 million this year, up from an estimated $64 million in 2008.