Home
→
Business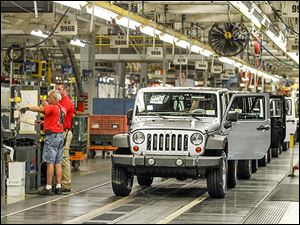 Toledo waits for answer from Fiat Chrysler on Wrangler
The Jeep Wrangler has never been more popular than it is right now, but the vehicle's long-term future in Toledo remains uncertain. Still, the experts don't think there is a reason for alarm. Sergio Marchionne, chief executive officer of Fiat Chrysler Automobiles, has spent months weighing his options on where to build the next generation of the Wrangler, which is due out in 2017. The company now builds all its Wranglers in Toledo.
11 hours ago
---
Local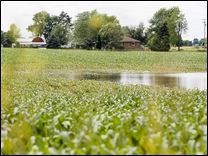 Corn, soybean harvest in jeopardy
Crops will see effect of wet summer start.
Automotive
Some newer cars burn too much oil
Consumer Reports: Some engines force owners to add more oil.
Business
JetBlue adds checked bag fee
To charge up to $25 for checked luggage; lowers some other fees.
---
More Business→

---
---
Around the Web