Home
→
Business
Obama: Climate pact an 'act of defiance' after Paris attacks
Pushing for a powerful climate deal, President Obama called the global talks opening today outside Paris an "act of defiance" against terrorism that proves the world stands undeterred by Islamic State-linked attacks in Europe and beyond. Obama used his speech to more than 150 world leaders to salute Paris and its people for "insisting this crucial conference go on" just two weeks after attacks that killed 130 in the French capital.
18 minutes ago
---
Business
Restaurant inspections 11-30
Inspection reports of Lucas County food-service operations.
Local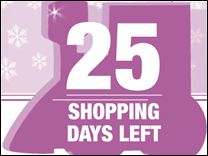 Holiday Gift Guide: White Elephant
Ideas for every meaning of the term, from group gifts to pachyderms.
Retail
Clicks defeat bricks on weekend
Online shoppers outnumbered brick-and-mortar counterparts.
---
More Business→

---
---
Around the Web
Loading Videos....
Mary Alice Powell
Shared Lives Studio is a very happy plac...
It was one of those chilly, gray fall days with no sign of sunshine when we arrived at the Shared Lives Studio on South St.…