Home
→
Business
Libbey reveals new stemware line; officials tout clarity
Decades removed from its reign as a king of American cut glass, Libbey Inc. is preparing to return to the high-end marketplace with a newly developed manufacturing process that company officials say will deliver the best quality glass made in the United States. Toledo-based Libbey has spent nearly two years and $30 million developing the proprietary process, which uses both a unique recipe and new equipment.
---
Education
Minority business center relocated
University of Toledo gets state grant to house program.
Economy
Job openings stay high in May
Level of advertised jobs has yet to drive the same kind of increase in hiring.
Food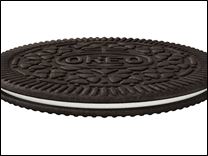 Oreo gets slimmer, sophisticated
Maker says no dunking this cookie.
---
More Business→

---
---
Around the Web
Loading Videos....
Keith Burris
Going green
A week in an electro cruiser.