Home
→
Business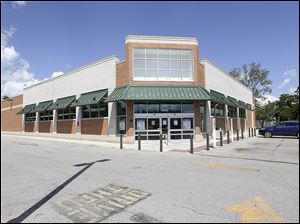 Retail movement picks up as stores close, change locations
Retail movement has picked up in the Toledo market this summer with at least one unexpected closure and two stores that plan to move their operations to larger locations. Walgreens last week closed its Sylvania Township drugstore. Meanwhile, Starbucks plans to move its Talmadge Road store in Toledo into a new building on Monroe Street.
---
Automotive
Jeep sets sales records
SUV, trucks push auto industry toward best year in decade.
16 hours ago
Retail
OSHA fines 2 NW Ohio companies
Employers face payments of over $40,000 for injuries.
Business
Health Care REIT's 2Q funds up 21%
Reports funds at $383.7M compared to $316.3M from a year ago.
---
More Business→

---
---
Loading Videos....
Keith Burris
Going green
A week in an electro cruiser.