Tuscan style
2/21/2002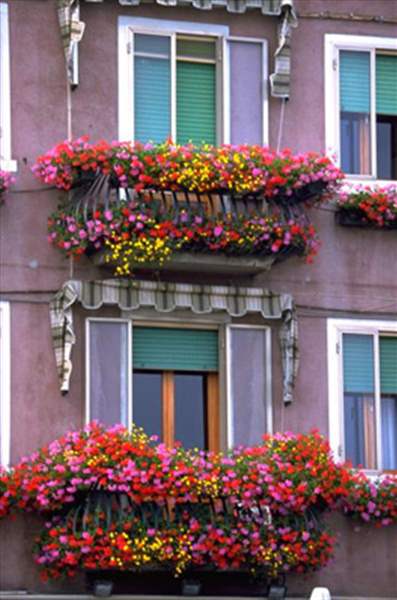 Ask anyone who has visited Tuscany and they will tell you it's as much a way of life as a place.
Diversity is the hallmark of this popular area of north-central Italy. The region encompasses Florence, a sophisticated city renowned for art and architecture; simple agrarian areas seemingly untouched by time; the Maremma coastline; the Apennine mountains; the ancient vineyards of Chianti; the island of Elba with its crystal waters, hidden bays and mountain peaks; and Pisa with its famous leaning tower and two universities.
"The lifestyle is relaxed, informal and down-to-earth, and the people all seem to be so happy," said interior designer Mary Brannon, a member of the American Society of Interior Designers.
Tuscany has long been a getaway for Italian aristocracy, but it remains home to families who have farmed the area for generations.
As a result, rustic farmhouses and elegant villas are interspersed throughout the picturesque area.
That eclecticism and lifestyle are reflected in what has become known as "Tuscan Style," one of the most enduring trends in American interior design and architecture.
"Tuscan style is simple yet elegant. It's a style that real people can live with and use," said designer Suzi Gregg.
Tuscan style is organic in nature, reflecting the region's agrarian roots. The palette features the creamy ivories of native chalkstone, the golden hues of the famous Tuscan sun, the terra cotta tones of the soil, the rich greens of forests, vineyards and pasturelands and the smoky greens of olive orchards. Accents include the deep ruby hues of Chianti wine and the bright red of tomatoes.
Warmth, another common thread in Tuscan style, is expressed through extensive use of natural materials such as wood, stone and leather. Rich textures in wall treatments and fabrics enhance this glow.
Surrounded by some of the world's greatest art and architecture, Italians seem to have an innate sense of style and harmony, according to furniture magnate Michael Kreiss.
Kreiss, who lived in Italy for several months and who works with Italian furniture designers and manufacturers to produce Kreiss Collection furnishings, interprets Tuscan style as integrating formal and informal design elements. And, he emphasizes, "it's not fussy or precious."
Tuscan architectural style is more refined than the generic Mediterranean style of architecture so pervasive in custom home developments, according to Kreiss. He says he used architecture as the inspiration, guideline and backdrop for the home he furnished with large pieces featuring rounded rather than angular lines.
Natural materials such as suede and leather, richly textured fabrics and embellishments such as hobnails added to the expression of Tuscan style.
"Their houses have been added onto over the centuries so most of them have roof lines of varying heights that go in different directions. It creates a rhythmic look - almost a sense of a village within one structure," architectural designer Dena Gillespie said.
Because so many of the homes have been added onto one room at a time over the years, a typical Tuscan floor plan is "compartmentalized rather than wide open," according to Gillespie.
"The compartmentalization creates the coziness and warmth associated with Tuscan style," Gillespie said.
The architectural challenge in interpreting Tuscan style for the American market is how to marry the Old World look and feel of Tuscany to modern-day needs and desires, according to Gillespie.
While reproducing the thick stone walls of old Tuscan farmhouses is not practical here, the flavor of the region is carried out through the extensive use of fountains, frescoes, fireplaces and courtyards. Stone laid-in stucco to dramatize the interplay of light and shadow that's so much a part of Tuscan architecture is another feature Gillespie adapted in her design.
Ironwork in shutters, balconies and door surrounds expresses Tuscan style, and, Gillespie says, "they have a lot of fun with windows, using awnings and ironwork."
Whether in an elegant villa or simple farmhouse, the Tuscan front door tends to be made of simple rough-hewn planks surrounded by iron-work or sculpture "to make it look grander," according to Gillespie.
In an era of high ceilings that tend to give homes an almost museum-like feeling, Gillespie says Tuscan style brings ceilings and room dimensions down to "more human scale - and that's part of its appeal."
The Tuscan approach to simple, yet elegant, interior design was demonstrated in a guest suite of an ASID showcase home in San Diego co-designed by Mary Brannon and Mada Winsauer.
"The furnishings are spare but each piece is special - that's the Italian way," Brannon said.
Brannon, who has spent time in Tuscany, wanted to imbue the region's serenity and happy ambience in the guest suite, which featured Venetian plastered walls, original art and custom-made furnishings imported from Italy.
"Tuscany feels very relaxed and happy. That feeling is reflected in Tuscan interior design," Brannon said.
While the dining room often is under-utilized in American homes, it and the kitchen are the "heart of the Tuscan home" where family and friends typically relax around the dinner table savoring good food, wine and conversation several times a week.
As a result, Tuscan-style dining rooms are handsomely appointed with finely crafted but user-friendly furnishings.
The eclecticism of Tuscan style makes it adaptable to almost any type of living situation, according to Gregg.
"You can combine flea market finds, heirlooms and displays of family photos with contemporary furnishings," Gregg said.
Another hallmark of Tuscan design is so-called "set-in-place" cabinetry that resembles furniture, Gregg adds. It's used effectively in kitchens, bathrooms and powder rooms to create a sense of homey warmth rather than sleek sophistication.
In her interpretation of Tuscan style, Gregg focuses on rich textures, wood, stone and warm colors that echo the landscape. She also juxtaposes formal and informal design elements such as elegant tapestries with distressed wood and nailheads or elegant mosaic floors with pavers with a rough-hewn look.
"Warmth is the key to Tuscan style," Gregg said. "It combines style and elegance with comfort. That's what makes it so appealing."