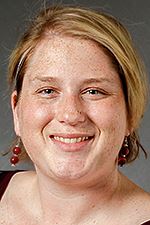 Rausch
Blade photographer Katie Rausch was named photographer of the year and three other staff photographers were honored by the Ohio News Photographers Association for their work in 2013.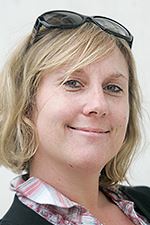 Voigt
Ms. Rausch was named news photographer of the year in the large-market category. She also finished second in the general news category for her photo "Domestic Violence."
Amy E. Voigt received first place in general news for "Holding Him Back." She also was awarded first place in the news picture story category for "Elaina" and was honored with an award of excellence for spot news in the large-market category for "Swat Team."
Andy Morrison placed third for "Goose Attack" in the feature category. He also shared third place with four other photographers in the pictorial category for his photo "Cowboys."
Lori King received third place for spot news in the large-market category for "Up in Smoke."
Blade staff finished first in the team picture story category for "Search for Baby Elaina." The staff finished third in the photography staff of the year category for newspapers with circulation over 80,000.
Jeffrey Smith, a former intern at the newspaper, received a first place award in the portrait personality category for "Pigeon Flight."
Guidelines: Please keep your comments smart and civil. Don't attack other readers personally, and keep your language decent. Comments that violate these standards, or our privacy statement or visitor's agreement, are subject to being removed and commenters are subject to being banned. To post comments, you must be a registered user on toledoblade.com. To find out more, please visit the FAQ.