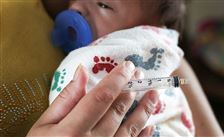 Government and health-care officials are struggling with how to manage the care of an increasing number of babies being born to opiate-addicted mothers.
THE BLADE/KATIE RAUSCH
Enlarge | Buy This Image
1. Toledo sees rise in drug addicted babies
The opioid and heroin epidemic has eclipsed the crack cocaine problem of the 1980s as a public health crisis and, as a result, the number of babies being born to opiate-addicted mothers is increasing at an alarming rate, including in the Toledo area.
Government and health-care officials are struggling with how to manage the care of the drug-dependent babies. Their numbers are increasing each year and the costs of care are skyrocketing and straining the resources of hospitals in some Ohio counties, health officials say.
In northwest Ohio, several hospitals are working together to share ways they've been treating the addicted babies — in some cases differently than what'‍s done at other hospitals — in hopes of effecting change across the nation. READ MORE
Fully assembled Jeep Cherokees roll along the line at the Toledo Assembly complex. Chuck F. Padden, plant manager, said: '‍[This facility] will be one of the largest manufacturing sites in North America with both plants running full tilt,'‍ referring to the two Jeep models built there, the Wrangler and the new Cherokee.
THE BLADE/JETTA FRASER
Enlarge | Buy This Image
2. Jeep Cherokee's distinctive redesign a dazzling success for Chrysler
Herman Melville once wrote that it is better to fail in originality than to succeed in imitation.
Perhaps the American poet and novelist was required reading for Jeep's designers, because the Jeep Cherokee is anything but another humdrum copy for the me-too compact utility segment.
There is no mistaking a Cherokee approaching in the rear view mirror. With its curiously stacked headlights and steeply raked seven-slot grille, the Jeep looks like nothing else on the road.
The styling was a daring decision for a heart-of-the-market vehicle, but the Cherokee, built in Toledo, has proven to be a solid success.
Through this year's first five months, Chrysler Group sold 67,095 Cherokees. That's more than its predecessor, the Jeep Liberty, managed in its last full year of sales in 2011.
It's also more than many analysts expected. READ MORE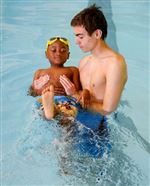 Volunteer swimming instructor William Knight, 16, eases pupil Octavius Harris, 5 from Toledo, into the water.
The Blade/Amy E. Voigt
Enlarge | Buy This Image
3. Swim safety class draws dozens of children to St. Francis
More than 50 children and their parents lined up Saturday at St. Francis de Sales High School to sign up for swimming lessons with the Josh Project, an organization dedicated to preventing childhood drownings, especially among minorities.
Parents may sign their children up for six 30-minute lessons offered every Saturday through July 26 except for Fourth of July weekend. The children must be at least 4 years old, and registration is $25 each.
The turnout Saturday encouraged Wanda Butts, the Josh Project's founder, but she said the June 7 drowning of Mustafa Ali, 8, in Sylvania'‍s Olander Park may be one reason for this year's high turnout. READ MORE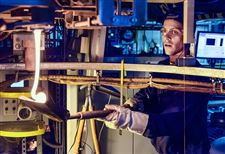 A worker collects a glass sample at the Owens-Illinois Innovations Center in Perrysburg.
4. Innovation moves to forefront as Owens-Illinois center focuses on advancing bottle industry
Owens-Illinois Inc. believes the work being done inside its new Innovation Center could define not just the future of its own company, but the entire glass bottling industry.
"We do not think that we are going too far when we say that this Innovation Center has the potential to do for glass production what Henry Ford did for the automotive industry," CEO Al Stroucken said.
Owens-Illinois spent $35 million to build the Innovation Center, which opened in September. Mr. Stroucken made his bold comments Friday as the company invited select customers, business partners, political leaders, and media to view the facility.
The Innovation Center is essentially a miniaturized glass factory that gives the company the ability to test new products and revolutionary new glassmaking processes. READ MORE
5. Clean energy mandates to freeze in place
Gov. John Kasich chose sides on Friday in a battle over electricity that has pitted utilities and major industrial and business groups against environmental groups, labor, and even other businesses.
The Republican governor, without comment, signed Senate Bill 310 into law as expected, at least temporarily stopping Ohio's move toward greener energy that began in 2008.
Critics argued that the bill, sponsored by Sen. Troy Balderson (R., Zanesville), is just the first step toward killing the energy mandates outright.
Supporters countered that idealistic mandates requiring utilities to find at least 25 percent of their power from such sources by 2025 and reduce overall energy consumption by 22 percent is about to start causing real pain, especially for heavy industrial electricity users. READ MORE
OUR TOWNS
Perrysburg children, from left, Natalie French, 9, Megan Gibbs, 9, Lauren Swartz, 10 and Reagan Wilkinson, 8, are quizzed on which hat provides the best protection from the sun as they learn the basics of sun safety around the municipal pool.
The Blade/Andy Morrison
Enlarge | Buy This Image
'Don't Fry Day' teaches sun safety at Perrysburg pool
Loud shouts of "False!" and "Sunblock!" could be heard across the Perrysburg Municipal Pool on sunny Friday afternoon -- or rather, Fry Day afternoon.
Several tents lined along the covered tables of colored wheels, sunscreen, wide-brimmed hats, and beads as dripping-wet children fresh from the pool ran over to learn about sun safety.
Judy Hagen, the Perrysburg Litter Prevention & Recycling coordinator, planned the pool'‍s "Don'‍t Fry Day," with the help of the Jim McMorgan, the director of Perrysburg Summer Recreation.
At each tent, children could learn "about the sun and its effects on the body," said Mr. McMorgan. "We tried to make it fun." READ MORE
Guidelines: Please keep your comments smart and civil. Don't attack other readers personally, and keep your language decent. Comments that violate these standards, or our privacy statement or visitor's agreement, are subject to being removed and commenters are subject to being banned. To post comments, you must be a registered user on toledoblade.com. To find out more, please visit the FAQ.