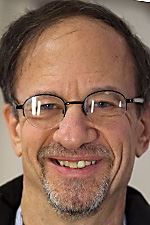 Glazer
THE BLADE
Enlarge | Buy This Image
Ridding Toledo of blight is going to require enacting new laws and making targeted investments, community development expert Terry Glazer said in a speech to the Toledo Rotary Club Monday.
Mr. Glazer, the chief executive officer of United North Community Development Corp., said revitalizing Toledo neighborhoods is good for regional business, but he said the neighborhoods need help dealing with poverty, population loss, and perceptions about high crime and poor school quality.
"When you have limited resources you have to target your investment," Mr. Glazer said. "While it's great to have Tidy Towns and try to clean up blighted areas, I believe we have to have three or four neighborhoods selected based on criteria and comprehensively invest in those areas for two or three years."
About 100 people were on hand for the speech at the club's meeting in the Park Inn hotel downtown.
United North was formed from the 2006 merger of the Lagrange and NorthRiver development corporations, which represent neighborhoods bounded by Cherry Street, the Maumee River, I-75, and Manhattan Boulevard. He said the two groups have had success building homes and coordinating $34 million in investment in the past five years.
But he said the area population has declined in the last decade by 25 percent to less than 20,000 people. Market values have "really decreased particularly since this recent recession."
Among the solutions Mr. Glazer urged is to select three or four promising neighborhoods and focus investment in them over a long period. He said the program Neighborhood In Bloom in Richmond, Va., has paid off with improved property values in the neighborhoods selected.
"Elected officials are reluctant to target a bulk of resources to just a few areas. They want to spread everything out," he said.
He also urged adoption of an ordinance requiring nonowner-occupied housing to be brought up to a habitable level before it can be sold — an idea the CDCs tried unsuccessfully to enact nine years ago.
"There are people on the West Coast and elsewhere, sight unseen, buying some of our properties in our city with no intention of investing in those properties," Mr. Glazer said.
And he urged adoption of a more regional form of government, citing the example of Indianapolis, which formed a city-county government and now is ranked high on site-selection lists and Forbes' list of best places for business and careers.
A native of New York City, Mr. Glazer came to Toledo in 1978 and has been head of the Lagrange and United North organizations for 25 years. He served two terms on the Toledo Board of Education.
Contact Tom Troy: tomtroy@theblade.com or 419--724-6058 or an Twitter @TomFTroy.
Guidelines: Please keep your comments smart and civil. Don't attack other readers personally, and keep your language decent. Comments that violate these standards, or our privacy statement or visitor's agreement, are subject to being removed and commenters are subject to being banned. To post comments, you must be a registered user on toledoblade.com. To find out more, please visit the FAQ.