Councilman Ford urges federal probe of attack on transgender woman
Seeks prosecution under U.S. hate laws
11/7/2014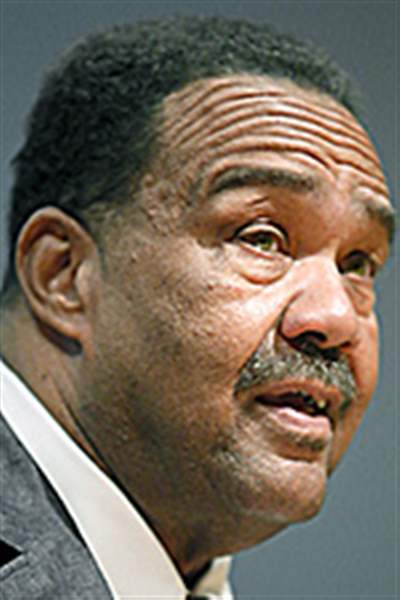 Councilman Jack Ford
THE BLADE
Buy This Image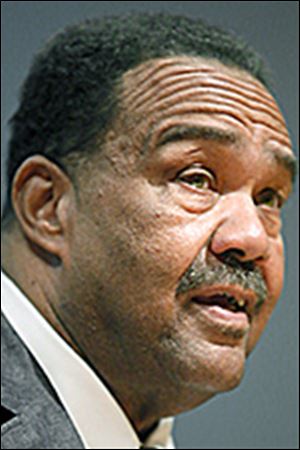 Councilman Jack Ford
Toledo Councilman Jack Ford said he wants the brutal beating of a transgender woman to be investigated by the U.S. Department of Justice and called for the those responsible to be prosecuted under federal hate laws.
Candice Milligan
Mr. Ford was among council members who addressed the assault of Candice Rose Milligan, 33, during a news conference today at One Government Center.
RELATED ARTICLE: Transgender woman attacked in Toledo
Ms. Milligan who is a well-known transgender activist in the Toledo community, was attacked and robbed of her cell phone Monday at 13th Street and Madison Avenue. The assault occurred about 1:30 p.m. Monday after she encountered three men while walking on Madison.
"No one at anytime should be subjected to violent assault and battery," said Mr. Ford, who was joined by the council members Steve Steel, Mike Craig, and Lindsay Webb.
The council members are asking that Mayor D. Michael Collins and Police Chief William Moton send the investigation report on the crime to Attorney General Eric Holder and the FBI and that the case be prosecuted under federal law.
Christopher Temple, 20, of 701 Cherry St., was arrested by police in connection with the attack. He is charged with robbery (to) inflict, attempt to inflict, or threaten serious physical harm on another.
Mr. Ford said that Ohio currently does not include persons of gender identity or expression as a protected class under the state's hate crime law.
House Bill 300, which is pending in the state legislature, would expand the law to include crimes committed against people because of their actual or perceived sexual orientation, gender identity, or disabilities.
The law already covers race, color, religion and national origin. The law adds one degree of severity to the crime with which a suspect is charged.
Mr. Ford said the bill has received only one hearing. He called immediate action to get the law enacted.
He said a resolution will be drafted to urge legislators and Gov. John Kasich to approve the bill.
"We all should speak up on this now so further violence is abated." Mr. Ford said.