TOLEDO LOCAL 20
Teamsters suspend 3 linked to harassment-charges case
8/9/2017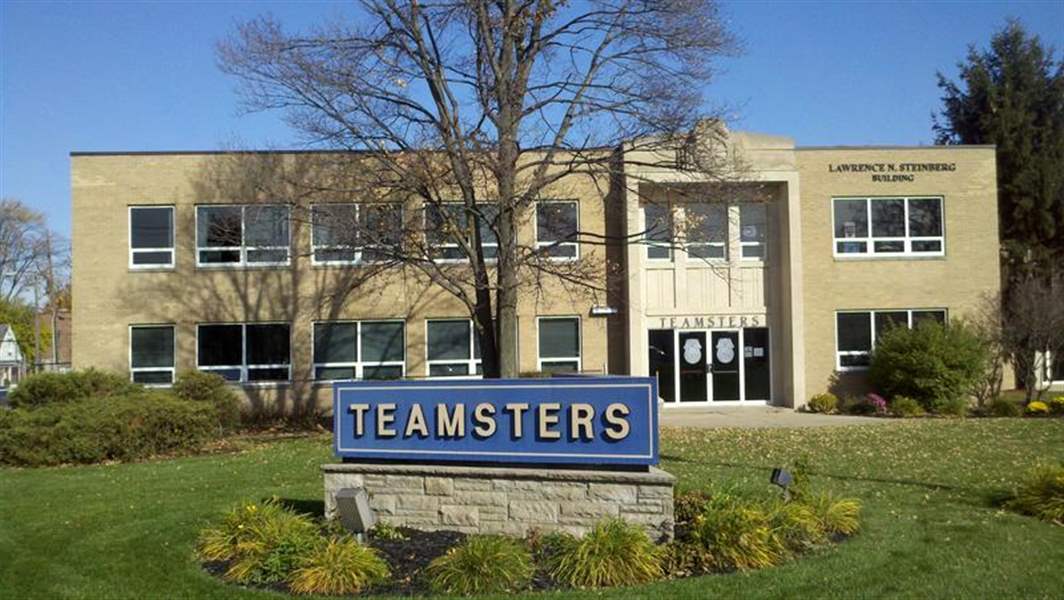 A joint council of the International Brotherhood of Teamsters has suspended the president of Toledo-based Teamsters Local 20, the local union's trustee and business representative, and the union's staff attorney following an internal investigation into charges of sexual harassment brought by an employee working in the union's Hawley Street headquarters.
The suspensions, issued late last month, were detailed in an internal document recently shared with The Blade.
President Richard "Chuck" Collinson was suspended for 30 days without pay, while staff attorney Dawn Christen and trustee and business representative Martin Jay — the primary target of the sexual harassment claim — were both suspended for 90 days without pay.
RELATED: Teamsters Local 20 president steps down amid internal probe
Mr. Collinson and Ms. Christen were not accused of sexual harassment. His suspension came after a finding his actions had served a "retaliatory purpose" after the employee filed a separate complaint against him. Hers came after a finding that her actions — namely setting up a hidden security camera — were done in an effort to "knowingly harm a fellow member."
Lorin Zaner, an attorney representing Ms. Christen confirmed her suspension, and in a phone interview with The Blade said Ms. Christen would be appealing the findings.
"There's a lot of reasons why we think there's a strong likelihood it will be overturned," he said.
Efforts to contact someone at Local 20 for comment were unsuccessful. Mr. Collinson did not return calls seeking comment. Efforts to reach Mr. Jay were unsuccessful.
A message left for Patrick Darrow, president of the Joint Council 41 Executive Board, which conducted the investigation and issued the suspensions, was not returned.
Effectively the suspensions are for violations of internal rules and union bylaws. Internal documents do not indicate any of the allegations were forwarded to law enforcement.
Internal documents show the Local 20 office employee, who is not being identified by The Blade, had leveled several misconduct complaints earlier this year alleging Mr. Jay repeatedly had directed vulgar language and sexual innuendo at her over nearly two years.
The document shows the joint council's investigation found "a preponderance of evidence has been established that since mid-2015, Brother Jay engaged periodically in episodes of verbal misconduct ... that finally rose to the level of sexual harassment and creation of a hostile work environment."
The complaint also alleged the victim's concerns were not properly investigated, and that union officials sought to retaliate and conspire against her, including accusing her of document theft, which led to her firing April 14. The victim later was reinstated to her job.
The joint council report said that, while circumstantial, the evidence suggested that Ms. Christen, by installing video cameras that were removed soon after the firing, planned in the least to "attempt to provide evidence that her suspect ... a person she purportedly did not trust, was guilty of some wrongdoing in the office" which set in motion "a mechanism leading to that result."
Most of the complaints against Mr. Collinson were dismissed, though the joint council said he should have recused himself from taking any part in the investigation once the victim filed a complaint over her dismissal.
Contact Tyrel Linkhorn at tlinkhorn@theblade.com, 419-724-6134 or on Twitter @BladeAutoWriter.