PHOTO GALLERY: Toledo Pride Parade
8/18/2018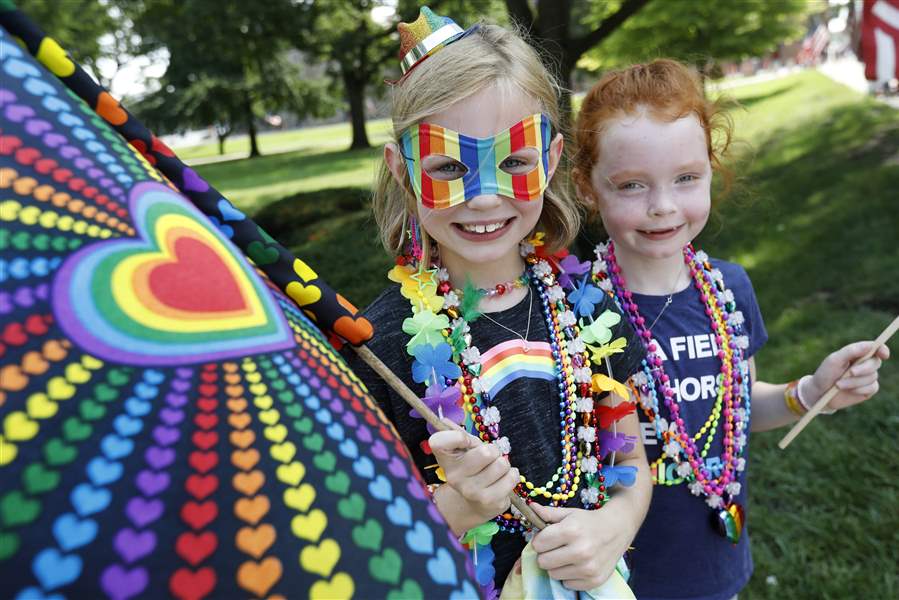 Sisters Jillian Casey-DeBacker, 8, left, and Olive, 6, were ready to go as they waited for the start of the Toledo Pride Parade along with their mothers Liz Casey and Jen DeBacker of Sylvania Saturday along the parade route in downtown Toledo.
THE BLADE/KATIE RAUSCH
Buy This Image
Thousands of people celebrated the LGBTQIA+ community at the eighth annual Toledo Pride Parade Saturday, August 18, 2018, in downtown Toledo. More than 100 organizations participated in the parade, which ended at Promenade Park in downtown Toledo where festivities will continue throughout the day. Use the arrows on either side of the image above to scroll through the complete gallery.