PHOTO GALLERY: Monarch butterflies at Toledo Zoo
8/24/2018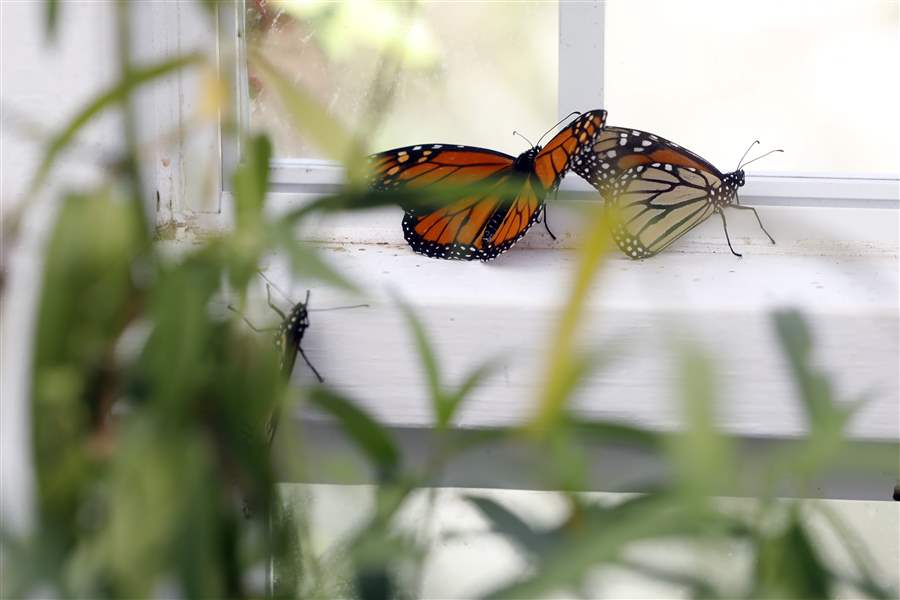 Monarch butterflies flex their wings inside the Butterfly Hut Thursday, August 23, 2018, at the Toledo Zoo.
THE BLADE/KATIE RAUSCH
Buy This Image
The Toledo Zoo is holding live releases of Monarch butterflies at 2:30 p.m.each Tuesday, Thursday, and Sunday through Sept. 30. The zoo is raising the butterflies to help them repopulate. Each generation of monarchs live about two months, and every fourth generation migrates to Mexico and back. Use the arrows on the left and right to scroll through the photo gallery above.