Row-a-thon Saturday for Perrysburg club
9/6/2018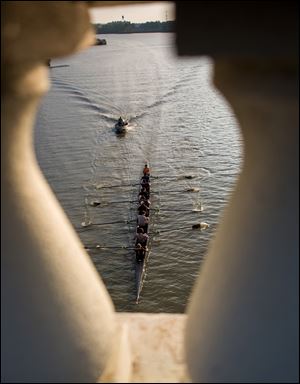 Members of the Perrysburg Rowing Club make their way under the Martin Luther King Jr. Bridge on the Maumee River in October of 2016.
The Perrysburg Rowing Club will have a row-a-thon Saturday to raise money for new equipment.
Members of the high school rowing team will solicit pledges for the number of meters they row. The event is set for 10 a.m. to 5 p.m. at Churchill's Market, 26625 N. Dixie Hwy. in Perrysburg.