Former Blade outdoors editor to address dangers of plastic
9/11/2018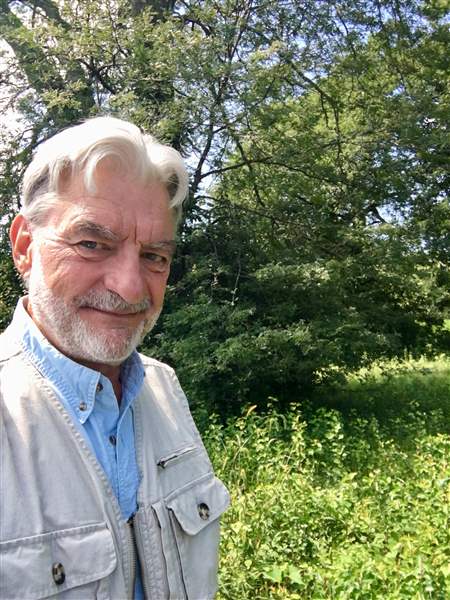 Steve Pollick
TEMPERANCE — If there's one way to fight against plastic pollution it starts with raising public awareness.
At least, that's what Steve Pollick will do this weekend at the Bedford Public Library.
"We should be leading the change," he said. "We should be setting the example."
If You Go:

What: "How to Survive in the Age of Plastics, 'Miracle' Materials Turned Environmental Scourge" featuring Steve Pollick

When: 11 a.m. to 1 p.m. Saturday

Where: Bedford Public Library, 8575 Jackman Rd., Temperance

Admission: Free

Information: Jan Sass, Bedford Beautification 734-856-7243
Mr. Pollick will talk about the world of plastics from 11 a.m. to 1 p.m. Saturday at the Bedford Public Library. The free program is hosted by the Bedford Beautification Committee. The program's theme is "How To Survive in the Age of Plastics, 'Miracle' Materials Turned to Environmental Scourge."
The retired Blade outdoors editor started as a general assignment reporter for the newspaper in 1971. In the summer of 1978, he was assigned to regional news bureau based in Bowling Green where he covered region, agriculture, small towns, rural life, and natural resources. He was appointed as the outdoors editor by Paul Block, Jr., in 1983 and retired from the publication in December, 2011. Before his career with The Blade, he received a bachelor's degree at the University of Toledo and a master's of science at Ohio State University in natural resources management.
The Bedford Beautification Committee started a Green Program in March in response to Michigan's 2017 law that prohibits communities from banning, regulating, or imposing fees on plastic bags and containers. Forum News Service in 2016 reported a study by Rochester Institute of Technology researchers who estimated that nearly 22 million pounds of plastic enter the Great Lakes every year.
Plastic bags are used for an average of 12 minutes, but they can take up to 1,000 years to decompose. More than 2 million plastic bags are used every minute worldwide, and more than 380 million are thrown away in the United States every year.
Yet the committee isn't the only group taking action regarding plastics.
Kroger announced in August that would eliminate plastic bags at its more than 2,500 stores by 2025. Californians approved a law in 2016 banning single-use plastic bags. Starbucks announced in July it would stop using disposable plastic straws by 2020.
Member Patricia H. Bull said the Bedford Beautification Committee has hosted seminars for 15 years from topics like gardening to the environment, such as the program on Saturday.
Ms. Bull said the group has been handing out free "green" reusable tote bags to people to use instead of plastic bags.
"This is to help us be more aware of how plastic has become a major [problem]," she said. "Hopefully we can make some changes."
The two-hour program will include an overview of environmental problems that arise from plastics and an audience participation segment to increase public awareness regarding their use of plastic.
Part of Mr. Pollick's program will also include a session for guests to sketch a strategy to reduce their use of throwaway recyclable plastic bags in Michigan.
"I still have a very much deep concern for the land ... and trying to get people more aware and not take for granted the impact we're having on it," Mr. Pollick said. "There's so many things going on that it screams out that something is going to give. I'm trying my best in however many years I have left to keep that message going."
Registration is required by calling the Bedford Library at 734-856-7243.
Contact Geoff Burns at gburns@theblade.com or 419-724-6054.