Toledo ordinance gets tougher on illegal scrapping
Council ordinance amends city code to be consistent with state
8/12/2014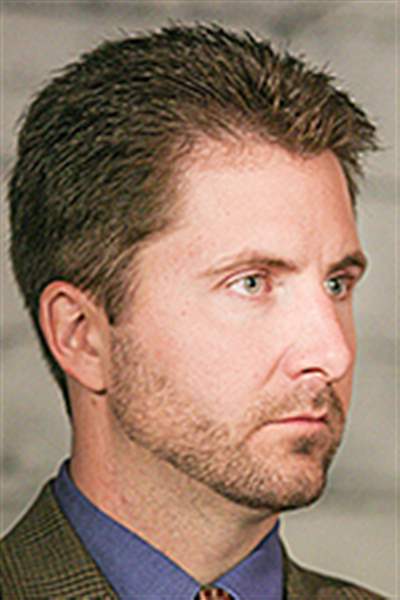 Kroma
THE BLADE/LISA DUTTON
Buy This Image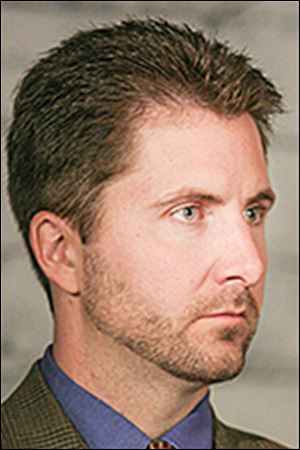 Kroma
Stealing pipes and siding from vacant houses in Toledo will get tougher under an ordinance City Council adopted Tuesday.
The ordinance makes it possible for law enforcement to put known thieves on a state-maintained "do-not-buy" list of people who are barred from selling to scrapyards and pawnshops, said Thomas Kroma, director of the Department of Neighborhoods for the city of Toledo.
The ordinance also allows authorities to impound a vehicle used in stripping metal.
The ordinance amends the city code violation of metal stripping to be consistent with the definitions under the Ohio Revised Code.
"There's a lot of different initiatives regarding house-stripping going on so this is just the first foray," Mr. Kroma said. He said the initiatives came out of meetings involving the city prosecutor, law department, and the police department over how metal-stripping and illegal salvaging of house materials is being charged.
A second ordinance approved by council accepted $20,000 from the Ohio Capital Corp. for Housing to allow for rewards of up to $1,000 for information leading to the arrest or conviction of someone who is caught stripping a house. Mr. Kroma said a detective will be dedicated to following up on the tips received.
"They'll strip the electric wires out of the house, they'll damage the plaster, anything to get a piece of metal out of the home. Depending on how long it's vacant and how much damage they do, the cost of putting all of those resources back into a property leads to future demolition potentially," Mr. Kroma said.
The offense of house-stripping is already a first-degree misdemeanor punishable by up to $1,000.
Under a previous mayor, the city adopted an ordinance requiring scrapyards and pawnshops to maintain a list of items purchased.
Mr. Kroma said being able to connect those items to a certain offense can be difficult.
An ordinance still to be introduced would allow the city to subscribe to an online list that contains photos of items scrapped and a photo and thumb-print of the person who sold the items.
The program Leads-OnLine would cost the city $20,000 a year. The expense would be less if other police departments in the area also join, Mr. Kroma said.
Contact Tom Troy: tomtroy@theblade.com or 419--724-6058 or an Twitter @TomFTroy.