Home
→
News
House backs bill to block EPA power plant rule
The Republican-controlled House moved today to block President Obama's plan to limit carbon pollution from new power plants, an election-year strike at the White House aimed at portraying Obama as a job killer. Ten coal-state or Southern Democrats joined with Republicans to approve the bill, 229-183. Supporters said the measure was part of a strategy to fight back against what they call the Obama administration's "war on coal."
---
Food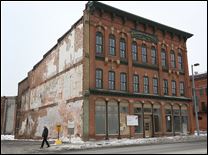 Brewery lands downtown Toledo site
Pastor hopes 'Black Cloister' will set up in warehouse by summer.
8 hours ago
Courts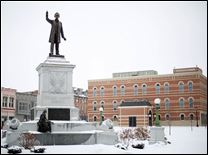 Study: calls for joint courthouse
Combined Tiffin, Seneca County justice building would cost $8.5M.
15 hours ago
Politics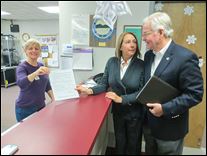 Damschroder campaign OK'd
Sandusky Co. protest of write-in plan using wife is dismissed
---
More News→
Loading Videos....
Keith Burris
Rotary's noble cause and stoic saint
Ann Lee Hussey takes her turns with Rotary.
Keith Burris
Tiny credit union yields huge results
Credit unions say they are about "people helping people."
Mike Sigov
Putin unlikely to be satisfied
White House must act soon to avert disaster.
Follow on Twitter