Home
→
News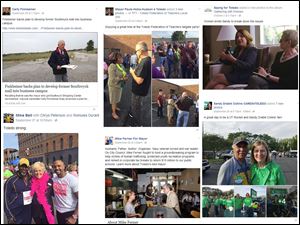 Mayoral candidates racing for 'likes' on social media
Campaigning on Facebook has become a standard tool for politicking, and all seven Toledo mayoral candidates are on board with their own dedicated sites. If one candidate stands out — at least for a recent 11-day period examined by The Blade — it's former Mayor Mike Bell. Mr. Bell accumulated the most total "likes" on his Facebook page and the most "likes" for a single post.
---
Local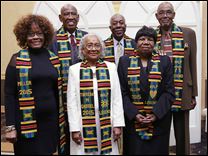 Legacy Project reaches 10
Honorees range from civic, education to advocacy fields.
Religion
Red Mass for judicial workers
Tradition dates to 13th century France.
---
More News→
Loading Videos....
Mike Sigov
Obama's meeting with Putin a big mistake
They should not have met at all.
Follow on Twitter
Keith Burris
Youngstown: A cautionary tale
In the last 40 years, Youngstown has taken an awful beating.
David Kushma
Carrying on Mayor Collins' legacy
Former mayor remains a formidable presence in campaign.