Home
→
News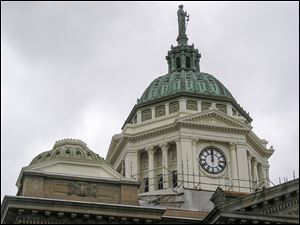 Wyandot Co. shows restored courthouse
Scaffolding and plastic sheeting that had been covering the main dome of the Wyandot County Courthouse for nearly a year came down last week. The public got its first look at the fully restored copper dome and bright white clock tower resting atop a new roof on the courthouse in downtown Upper Sandusky.
---
Local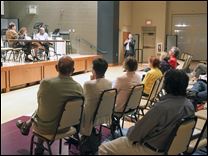 Impact of legalizing marijuana
Community organizers discuss pros and cons.
Education
Color run promotes wellness
Fort Meigs Elementary hosts school's first Bee Healthy Color Run.
1 hour ago
Education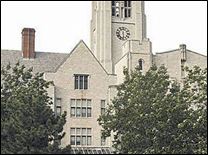 UT looks for input on master plan
University aims to shrink physical footprint.
---
More News→
Loading Videos....
Keith Burris
A beautiful American
He worries about his country. And he digs deep.
S. Amjad Hussain
Something all grandparents long for
Of grandparents, grandchildren, happiness, and ties of tradition.
Keith Burris
Dayton points in right direction
Professionalism, innovation, civility in Ohio city.