Home
→
News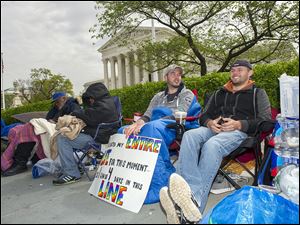 Supreme Court prepares for landmark case today
The U.S. Supreme Court struck down a federal ban on gay marriage in 2013, then refused to hear appeals challenging lower court decisions striking down state bans. The ruling it did agree to hear is the sole appellate decision upholding such bans. But court observers caution against assuming that means a pro-gay marriage ruling is a sure thing.
---
News
Law ups penalties for dangerous dog …
Ohio Sen. Bill Beagle introduced bill due to Dayton women killed.
Local
5 interviewed to fill TPS vacancy
Board of education opening left by Cecelia Adams' departure.
Local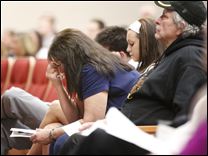 Recalling their sacrifice
UT held service for those who donated bodies for research.
---
More News→
Loading Videos....
Keith Burris
Why I hope Kasich runs
He has more knowledge of government than other candidates.
David Shribman
Hillary Clinton dodges special interests
But Democratic presidential candidate can't avoid pressure.
S. Amjad Hussain
Mideast turmoil goes back centuries
No easy solution to Iraq, Syria coniflicts.