Home
→
Sports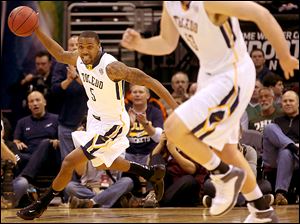 UT men advance to MAC final
All-MAC honorees Juice Brown, Justin Drummond, and J.D. Weatherspoon were no longer the missing links Toledo needed by the end of a 59-44 win at Quicken Loans Arena. Brown was scoreless until he nailed a 3-pointer for an eight-point lead with six minutes left. Drummond, who began the night 1 of 8 from the field, followed about two minutes later with a corner dagger for a 12-point gap.
16 hours ago
---
High School
Northview advances to district fina …
Wildcats hockey team shutout Bowling Green, 3-0.
Walleye
Walleye fall to Orlando
Solar Bears handed the Walleye their eighth straight loss.
High School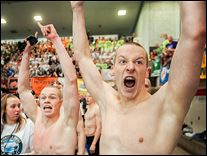 2 St. Francis relay teams win state …
But Knights runner-up to Cincinnati St. Xavier.
2 weeks ago
---
More Sports→
Loading Videos....
Dave Hackenberg
Byes are a precious thing to have
One win for the Rockets' first NCAA berth since the 1979-80 season.
Matt Markey
Anglers on alert
— The Lake Erie ice fishing picture is changing rapidly.
Dave Hackenberg
Orr's class at BG will be remembered
A 20-loss season made this an automatic decision.