Home
→
Sports
---
Mud Hens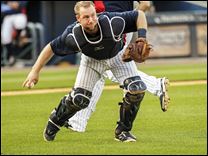 Hens' Holaday bounces back
Injury heals quickly enough to return before end of season.
15 hours ago
Michigan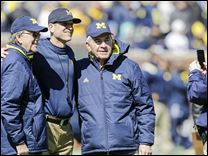 Harbaugh molding team into how he w …
Wolverines open Thursday night at Utah.
Michigan
Morgan ready to hit someone
Senior linebacker eager to return to field.
---
More Sports→
Loading Videos....
Dave Hackenberg
Illinois wasn't a good match for Beckman
Discipline can be a beautiful thing.
Dave Hackenberg
Loss will have little impact on Irish's ...
Plenty of season left for defending Division III state champion.
Matt Markey
Alaska: water, wildlife, wilderness
The best buy we've ever made.