Dugger
The Blade
Enlarge | Buy This Image
I opened up an email this week and smiled — one of those big ear-to-ear smiles that probably made my wife wonder what I was up to.
Travis Tritt is coming to the Hollywood Casino for a show on Friday, Aug. 22.
The country music/​southern rock legend will always hold a special place in my heart.
For one thing, my now-14-year-old son, Nicholas, had a weird fascination with his music. Even though he was only a year old, he could instantly identify "It's a Great Day to Be Alive" and would start bouncing around in his car seat when it played. The same thing would happen with some of Tritt's later hits, like "Modern Day Bonnie and Clyde."
But for me professionally, Travis Tritt was the start of it all for my career writing about country music.
While today at times I forget why I'm standing in the kitchen, I vividly remember talking to him in June, 2001, shortly after our features editor asked me to interview him for his upcoming show at the Stranahan Theater.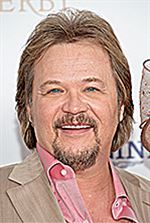 Tritt
GETTY IMAGES Enlarge
This was the first famous entertainer I would talk to, and I obsessively listened to his new CD Down the Road I Go and compiled more than 20 questions to ask him. As I nervously reviewed those questions, our current executive editor Kurt Franck walked by and cracked a joke along the lines that when Tritt called I should tell him "Here's a quarter, call someone who cares."
Turns out to my boss' horror, that's exactly what I did — and mentioned that it was Mr. Franck's joke.
But besides nervously blurting out that corny line, a funny thing happened when Tritt called. The nerves went away and I barely looked at those questions that I had studied for so long.
Tritt called right on time, almost to the second, and it felt like I had known him forever. We talked like old friends, and he told me about the drugs, alcohol, and women that he was known for early in his career.
But then he told me about his wife, Theresa, and writing "Best of Intentions" while lying in bed next to her, wishing he could give her a better life.
Ideas often came to him when he was in bed, which is why he sleeps with a tape recorder nearby so he can quickly record a line before it slips from memory.
When I started thinking back to that interview, it occurred to me that even though we may not know them personally, artists and their songs help us mark milestones.
For some, it's a first date at a concert. For others, it's a song they danced to at their wedding. For me, Tritt sent me off on an unexpected career path.
After a brutal winter, summer in northwest Ohio holds the promise of many new musical memories. Tritt at the casino, Willie Nelson at the zoo in July, Miranda Lambert and Luke Bryan at Country Concert in July. Keith Urban and Tim McGraw will be up in Brooklyn, Mich., for the Faster Horses Festival later in July.
It's time to go make some memories.
Brian Dugger's column on country music appears in The Blade on the last Saturday of every month.
Contact Brian Dugger at: bdugger@theblade.com or on Twitter @DuggerCountry.
Guidelines: Please keep your comments smart and civil. Don't attack other readers personally, and keep your language decent. Comments that violate these standards, or our privacy statement or visitor's agreement, are subject to being removed and commenters are subject to being banned. To post comments, you must be a registered user on toledoblade.com. To find out more, please visit the FAQ.