Home
→
News
Elmore family, police pay respects
Hundreds of people, including scores of law enforcement agents and firefighters, gathered on Saturday to bid farewell to an off-duty Elmore police officer who was shot dead while celebrating his birthday at a Fremont bar early March 9. Jose "Andy" Chavez, 26, one of three people killed in the bar shootings, received full police honors during his funeral services at Woodmore High School, 633 Fremont St., Elmore, with police Chaplain Rev. Larry Vriezalaar officiating.
---
Culture
Middle Easterners assert identity
After years of trying to assimilate, this generation wants to stand out.
8 minutes ago
Education
Penta marketing teacher resigns
Instructor had been suspended without pay and faced firing.
Courts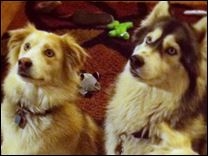 Dog Law of 1919 cited
Historic court case used in shooting of canines in '10.
---
More News→
Loading Videos....
Jeff Gerritt
Chasing an epidemic
Local heroin initiative has promise — and perils.
Keith Burris
Witness to her times and faith
Rev. Hiltrude Nusser-Telfer has been a chaplain at Flower since 1997.
David Shribman
LBJ's place in history
Pitting American memory against the historical legacy of a president.