Drew Griffith
NOT BLADE PHOTO Enlarge
Three attorneys - C. Drew Griffith, Molly Mack, and Aram Ohanian - are on the ballot Tuesday as Republican primary candidates for Perrysburg Municipal Court judge.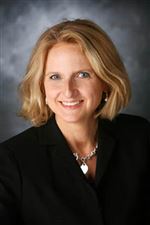 Molly Mack.
Mr. Griffith, 53, a Perrysburg resident, is an attorney who also serves as magistrate in Northwood Mayor's Court. The court handles traffic and criminal offenses, with the exception of domestic violence and drunken-driving charges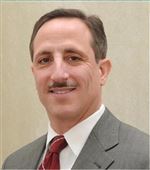 Aram Ohanian
Ms. Mack of Perrysburg Township is chief of the civil division in the Wood County Prosecutor's Office and has worked there for nine years.
Mr. Ohanian, 44, of Perrysburg, also works at the Wood County Prosecutor's Office. He has been an assistant prosecutor there since 2003.
The judgeship is currently held by Judge S. Dwight Osterud, who has been Perrysburg Municipal Court judge for the past 23 years. Judge Osterud has announced plans to retire when his term is up at the end of the year.
The Perrysburg Municipal Court District covers Perrysburg, Rossford, and Northwood; Perrysburg, Lake Township, and Troy townships, and the villages of Luckey, Millbury, Stony Ridge, and Walbridge.
The local Republican Party will not be endorsing a candidate until after the primary, said Wood County GOP Chairman Matt Reger.
The winner of this week's election in November will challenge Tom Mackin, 48, a Democrat, who has been a member of Perrysburg City Council since 1998 and is an attorney in his own private practice.
Five candidates are running in the primary for Findlay council-at-large.
Findlay City Clerk Denise Devore said she was informed that four to five candidates usually run in the Findlay primary election, so five candidates running this year is by no means strange. Two of the five will be eliminated during Tuesday's vote.
Republican Incumbent W. Jerry Murray is an architect and president of RCM Architects in Findlay. He graduated from Clemson University in 1976 and received a master's degree from the University of Minnesota in 1978.
The other incumbent is Republican Anne Spence, who has worked with Findlay Municipal Court in many capacities, ranging from administrative assistant to deputy clerk. Her undergraduate degree, completed in 2001, is from the University of Findlay. She received a master of business administration degree in 2006 from the University of Findlay.
Other candidates include Jacob Dunbar, Grant C. Russel, and Tom Shindledecker, all running as Republicans.
Mr. Dunbar is a lifelong resident of Findlay and graduate of Findlay High School. He briefly attended Bowling Green State University and works at Kroger, where he oversees the natural grocery section.
Mr. Russel works for Marathon Petroleum Co. in the information technology department. He is a graduate of Ohio State University. He is also a member of the city's planning commission.
Mr. Shindledecker, formerly a radio newscaster, hopes to use his experience reporting in that capacity to be better informed about council issues.
In the primary for Findlay council's 4th Ward post, two candidates, Republicans Thomas Klein and Thomas Ross, are both running. Both Mr. Klein and Mr. Ross are concerned about flooding plans and believe that a flood study should be done. One candidate will be elected.
In Findlay council's 6th Ward, Republicans Andy Douglas and Jim Niemeyer are running. Mr. Douglas attended the University of Findlay and works as an operations manager at Best Buy Distribution Center.
Mr. Niemeyer ran for council previously in 1995. He has lived in the 6th Ward all of his life and has been a business owner for more than 30 years.
In Port Clinton's 1st Ward, incumbent Ronald Aukerman faces Karen O'Keeff. In the 4th Ward, Gabe Below and Gary Phillabaum are in the contest. All of the candidates are Democrats.
Contact Kelly McLendon at: kmclendon@theblade.com or 419-724-6522 or on Twitter @KMcBlade.
Guidelines: Please keep your comments smart and civil. Don't attack other readers personally, and keep your language decent. Comments that violate these standards, or our privacy statement or visitor's agreement, are subject to being removed and commenters are subject to being banned. To post comments, you must be a registered user on toledoblade.com. To find out more, please visit the FAQ.