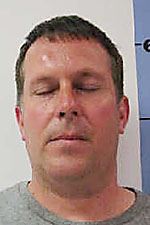 Dryfuse
TIFFIN — A former Tiffin parks and recreation director has been indicted on a charge of gross sexual imposition involving alleged sexual contact with a minor.
A Seneca County Common Pleas Court grand jury indicted Steven Dryfuse, 45, on Wednesday on the fourth-degree felony charge, which stems from alleged sexual contact between Oct. 4, 2001, to April 4, 2002, with a male who was then in his early teens, said Jill Del Greco, a spokesman for the Ohio Attorney General's Office, which is handling the prosecution.
The defendant is a friend of the victim's family, she said.
Mr. Dryfuse will enter a not-guilty plea when he is arraigned May 8, his attorney, Dean Henry, said.
An allegation of child abuse was reported to Tiffin police, who in December asked the Ohio Bureau of Criminal Investigation to investigate. Tiffin Mayor Aaron Montz said involving BCI avoided a potential conflict of interest with investigating a city employee.
Mr. Dryfuse was hired by the city in May, 2000.
The mayor and city administrator met Feb. 14 and 17 with a BCI agent and learned of evidence gleaned in the investigation. Along with "the nature of the job duties of the parks and recreation director position," that evidence prompted Mr. Dryfuse's firing Feb. 17, according to a statement issued by Mayor Montz.
Mr. Henry said he didn't know what prompted the allegations to be reported years later.
Mr. Dryfuse was released Thursday after posting $10,000 bond.
Conviction of gross sexual imposition is punishable by incarceration between six and 18 months and a fine up to $5,000.
Contact Vanessa McCray at: vmccray@theblade.com or 419-724-6065, or on Twitter @vanmccray.