OBJECTA jury in U.S. District Court late Monday began deliberating the fate of three local businessmen charged in what federal prosecutors described as a $23 million investment scam.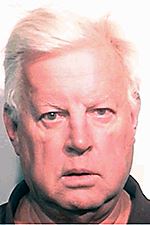 Teadt
Bradford Huebner, 66, of Ottawa Hills; Michael Teadt, 67, of Maumee, and Charles Emmenecker, 67, of Sylvania each are charged with conspiracy to commit wire fraud and wire fraud, while Mr. Huebner also is charged with mail fraud and multiple counts of money laundering and structuring transactions to evade reporting requirements. Mr. Teadt faces an additional charge of making a false statement to an Internal Revenue Service agent, mail fraud, and three counts of structuring.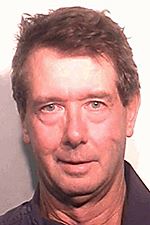 Emmenecker
During closing arguments earlier in the day, prosecutors and defense attorneys painted two different pictures of the three co-defendants, who each took the stand during their two-week trial.
Gene Crawford, an assistant U.S. attorney, told the jury Mr. Huebner was a con artist who profited by deceiving investors with a get-rich-quick scheme based on the purchase of Iraqi currency known as dinars and placements in two nonexistent hedge funds. He said Mr. Teadt and Mr. Emmenecker were willing accomplices — Mr. Teadt making frequent cash deposits taken in at the BH Group office on St. Clair Street and Mr. Emmenecker taking part in weekly conference calls with investors that played like infomercials for dinars.
Mr. Huebner's attorney, Rick Kerger, said his client was a long-time businessman who believed wholeheartedly that the dinars he was selling could turn to profit for investors if and when the Iraqi government revalued its currency.
"There is no conspiracy. There never was," Mr. Kerger said. "Sure, they were involved together in a business, but there's nothing illegal about that."
Reginald Jackson, who represents Mr. Emmenecker, said his client and his wife purchased dinars and Mr. Emmenecker later moderated the conference calls for Mr. Huebner, but insisted he never sold dinars or hedge fund seats and "never made one dime" from such sales.
"As the jury instructions tell you, foolishness is not enough to convict," Mr. Jackson said.
Charles Boss, attorney for Mr. Teadt, said his client never took part in the conference calls, only met Mr. Emmenecker a couple of times, and only offered occasional help to his friend, Mr. Huebner, when the dinar business got busy.
"Why Mike Teadt is charged with wire fraud is beyond me," Mr. Boss told the jury. "… Mike Teadt never acted to defraud anyone."
Mr. Crawford said the three men chose to engage in "willful blindness or deliberate ignorance" by ignoring suggestions that investing in dinars was a scam and failing to vet co-defendant Rudolph Coenen — a Jacksonville, Fla., man who pleaded guilty last year to his role in the alleged conspiracy.
Mr. Crawford said the co-defendants bought Coenen's story that he had been a vice president for JP Morgan Chase and that he was a wounded Iraqi war veteran without making a single phone call to check any of his story out.
Those claims were repeated to potential investors every time Coenen took part in BH Group's weekly conference calls, he said. The men also routinely spread false claims and half-truths about the currency, Mr. Crawford said, telling customers, for example, that the Overseas Investment Protection Act insured 90 percent of their investments.
While defense attorneys insisted their clients believed all of those things to be true, Mr. Crawford said that is not an excuse.
"That's reckless indifference to the truth, and it went on an awful lot in this case," he said.
The jury is to resume deliberations at 9 a.m. today.
Contact Jennifer Feehan at: jfeehan@theblade.com or 419-213-2134.
Guidelines: Please keep your comments smart and civil. Don't attack other readers personally, and keep your language decent. Comments that violate these standards, or our privacy statement or visitor's agreement, are subject to being removed and commenters are subject to being banned. To post comments, you must be a registered user on toledoblade.com. To find out more, please visit the FAQ.