ANN ARBOR — Greg Mattison is no stranger to challenges. In fact, he embraces them, which has been and remains a good thing.
When he arrived as defensive coordinator at Michigan early in 2011 he inherited a unit that ranked 108th in the nation in scoring defense and 110th in total defense. You can bet old Bo was rolling over and over under the soil.
In a matter of one season, the Wolverines improved to sixth in scoring defense and 17th in total yards. In two years, Mattison tightened the passing defense from No. 112 nationally to No. 5.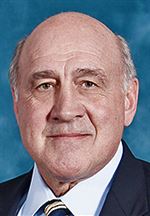 Mattison
A lot of the players who did the heavy lifting in that sudden and dramatic improvement — Will Campbell and Craig Roh on the line, Kenny Demens inside, Jordan Kovacs and J.T. Floyd in the secondary — are gone now. In addition, perhaps the best of the returnees, outside linebacker Jake Ryan, will likely miss at least five games after tearing a knee ligament in spring practice.
So, Mattison is reloading with young talent while trying to shore up a run defense that didn't fare so well a year ago against talented spread offenses.
And, at age 64, he's enjoying every minute of it.
"It's fun," Mattison said. "You wouldn't be in the coaching profession, I don't think, if you didn't love challenges. A coach coaches because he loves to teach. He enjoys taking a young man from Point A to as far as he can take him. Of course, you might not coach for a long time if you have too many challenges.
"We have a lot of guys, more guys than usual, who you might say are challenges. The good news is I think they can get there."
The influx of young talent and improved depth across the entire defensive unit speaks to coach Brady Hoke's recruiting prowess over a short period.
Having Blake Countess back at cornerback shouldn't hurt, either. He was lost for the season to an injury in last year's opener against Alabama, but if he stays healthy he'll lock down on the opponents' best receivers and should play at an all-conference level.
After being out for most of a year, and considering other holes in the secondary, does he expect UM to surprise people?
"I don't believe I understand your question," Countess said. "I think the secondary at Michigan is always going to be good. As far as surprising, I don't know what's out there, what people are saying about us. I think we have a lot of potential and are going to do great things."
If you think Michigan's defenders have a chip or two on their shoulders, well, it does sound that way.
"Yeah, I would say so," said Cam Gordon who, along with Brendan Beyer, will be counted on to fill Long's big shoes at linebacker. "At least a little chip. We have to prove ourselves. We don't want any drop off without Jake. There's always been a standard for the position and we plan on living up to that standard."
Mattison expects that attitude at 11 positions, but from far more than 11 players.
Ask him about tackle, or the pass-rush linebackers who will be counted on to improve the push up the middle, or the nickel backs and Mattison will reel off bunches of names, four or five at each slot.
It's a good thing the man loves a challenge.
Contact Blade sports columnist Dave Hackenberg at: dhack@theblade.com or 419-724-6398.
Guidelines: Please keep your comments smart and civil. Don't attack other readers personally, and keep your language decent. Comments that violate these standards, or our privacy statement or visitor's agreement, are subject to being removed and commenters are subject to being banned. To post comments, you must be a registered user on toledoblade.com. To find out more, please visit the FAQ.