Rose M. Miller, who with her husband owned a Sylvania service station during an era in which attendants routinely checked under hoods of customer automobiles as a courtesy when filling them up with gasoline, died Tuesday in Kingston Residence, Sylvania, where she lived for two years. She was 90.
Mrs. Miller, formerly of West Toledo, was in declining health as she dealt with complications of osteoporosis, her daughter, Karen Miller, said.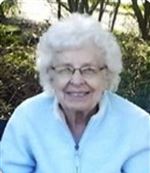 Miller
After Mrs. Miller's late husband, Glenn, retired from the Army in 1969, she and their children made his hometown of Toledo theirs. He became a service manager for Buick dealerships. In 1975 the couple bought a service station at Main Street and Convent Boulevard in Sylvania they renamed Glenn Miller's Union 76.
"It was my Dad's dream. She was helping him fulfill that, to take care of the family," her daughter said. "She was a very hard worker."
Mrs. Miller kept the books and, when customers drove up, she pitched in.
"She pumped gas. We all pumped gas," her daughter said. "At the time, you would check the water in the radiator and the battery and the oil. Both my parents made quite a few friends there in Sylvania."
Her husband died in his sleep the day after Christmas, 1985. He'd had a heart attack and stroke nine years earlier. She and a son ran the station for two years and then sold it.
She was born March 25, 1927, in Kalamazoo, Mich., to Mary and Marinus Ver Sluis. She was a 1945 graduate of Kalamazoo Central High School and did bookkeeping work. She met then-Sergeant Miller during a church-sponsored trip to a dance at nearby Fort Custer. They married within months, Jan. 12, 1952.
Mrs. Miller for years was a homemaker and support during her husband's Army career and help organize children, pets, and belongings for the next move to the next base, stateside and overseas.
"She did just fine with it," her daughter said. "She was raised in the Depression and raised four younger brothers for the most part. She was used to doing what had to be done."
Mrs. Miller found support in the other wives on base.
"They were all very close, and she kept those friends until they started passing and stayed in touch with them," her daughter said.
As the children got older, during her husband's postings in Arizona and New Jersey, Mrs. Miller took a civil service job, the details of which remained a mystery.
"All she would tell us, she was handling secret documents," her daughter said.
The family's moves lacked frills or luxury. So in her retirement, Mrs. Miller made time for leisure travel, with senior groups or her daughter. She was a tutor at Larchmont Elementary School and remained a Girl Scout leader beyond her daughter's scouting years. She also was a block watch volunteer.
"My mother would give you a big smile that would envelop you and was very warm and accepting and nonjudgmental. A really good soul," her daughter said.
Surviving are her sons Glenn and David Miller; daughter, Karen Miller; brother, John Ver Sluis, and two granddaughters.
Visitation will be from 4-9 p.m. Sunday at Reeb Funeral Home, Sylvania, where funeral services will be at 11 a.m. Monday.
The family suggests tributes to Planned Pethood Inc. or Read for Literacy.
Contact Mark Zaborney at mzaborney@theblade.com or 419-724-6182.
Guidelines: Please keep your comments smart and civil. Don't attack other readers personally, and keep your language decent. Comments that violate these standards, or our privacy statement or visitor's agreement, are subject to being removed and commenters are subject to being banned. To post comments, you must be a registered user on toledoblade.com. To find out more, please visit the FAQ.