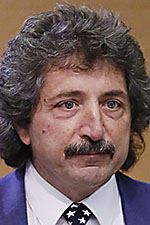 Haddad
The Lucas County Board of Commissioners needs to provide consistent, innovative leadership on such pressing issues as the county jail and sheriff's department, regional public transportation, economic development, and the dog shelter. In next month's primary for the county board, The Blade recommends the nomination of incumbent Democrat CAROL CONTRADA and Republican KEVIN HADDAD.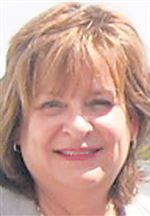 Contrada
The board's current president, Ms. Contrada, 62, of Sylvania Township, brings experience and passion to her job. She proposes expanding Lucas County's economic development strategy to Wood and Ottawa counties and part of southeast Michigan. She argues persuasively that such regional cooperation will help promote economic growth.
Ms. Contrada says she is committed to making the county's administration of justice more efficient and fair. She acknowledges that the way the county handles criminal-justice issues involves both fiscal and social considerations.
Less positively, she has waffled on needed reforms at the county's dog pound to reduce the number of animals that are killed there. Her approach has shown a disappointing lack of aggressive policy management.
In the Democratic primary, Ms. Contrada is challenged by Michael Hood, 56, a longtime Spencer Township trustee. Mr. Hood argues validly that the board of commissioners did not do enough to dissuade Spencer Township residents from voting last year to withdraw their community from the Toledo Area Regional Transit Authority.
Otherwise, though, Mr. Hood mostly criticizes the actions and policies of the current board without offering fresh ideas of his own. He does not make an adequate case for replacing Ms. Contrada.
In the Republican primary, Mr. Haddad, 58, a former Sylvania Township trustee and Toledo salon owner, promises to take an issues-oriented approach rather than hew to his party's line. He says his business skills and experience will benefit county government.
Mr. Haddad proposes a county small-business network that would bring together creative, entrepreneurial minds to support business owners. He says he would use county tax abatements to help rebuild central-city Toledo.
Mr. Haddad wants to limit what he calls political appointments at the Toledo-Lucas County Port Authority, which he says are discouraging the attraction of airlines to Toledo Express Airport. He says a shuttle service would increase local travelers' use of the airport. Such ideas would seem more credible were it not for Mr. Haddad's own record of political obstructionism on issues involving TARTA.
He is opposed in the GOP primary by Ben Roberts, 45, a former county director of elections and the party's endorsed candidate. Mr. Roberts, of Maumee, is widely believed to be a placeholder for another candidate to be selected later by the party.
Mr. Roberts quit as elections director in late 2011, after less than six months on the job. He claimed a "caustic environment" at the county Board of Elections kept him from fulfilling his duties. That decision raises questions about his ability to persevere in the face of political opposition — a prerequisite for a county elected official.
The winners of next month's party primaries will face each other in November. Democrat CAROL CONTRADA and Republican KEVIN HADDAD are their respective parties' better choices.
Guidelines: Please keep your comments smart and civil. Don't attack other readers personally, and keep your language decent. Comments that violate these standards, or our privacy statement or visitor's agreement, are subject to being removed and commenters are subject to being banned. To post comments, you must be a registered user on toledoblade.com. To find out more, please visit the FAQ.