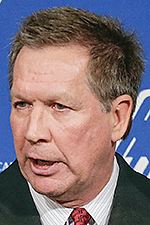 Kasich
ASSOCIATED PRESS Enlarge
The term "war on women" causes some Ohioans to scoff at the notion that female rights are under attack in this state. Nomenclature aside, significant issues that affect women must not be ignored in this year's election campaigns.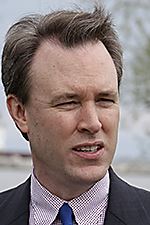 FitzGerald
ASSOCIATED PRESS Enlarge
Ohio Democrats appropriately seek to redefine the so-called war on women to include issues that go beyond health care, abortion, and reproductive rights. Women are also disproportionately affected by income inequality, costs of child care, and a lack of protections against workplace discrimination.
Gov. John Kasich and a backward-thinking, Republican-controlled General Assembly have enacted regressive laws that restrict access to birth control and abortion services. Toledo's last abortion provider, Capital Care Network, risks being shuttered because of the state's unreasonable demand that clinics that provide abortions have a transfer agreement with a local hospital.
Ohio Right to Life President Mike Gonidakis promises Ohio voters a "rather large and robust" agenda from his group next year. That means more lobbying, or bullying, of state lawmakers to limit reproductive freedom even more.
A bill recently introduced by state Rep. John Becker (R., Clermont County) would prohibit private insurers from covering abortion, even in cases of rape and incest, and when a mother's life is at stake. The only exception would be for ectopic, or tubal, pregnancies.
The radical measure also would ban insurance coverage of birth control that prevents the implantation of a fertilized egg, such as intrauterine devices, for public employees and Ohio Medicaid clients. State lawmakers are expected to consider the bill this fall.
Beyond abortion and contraception, other economic and social issues disproportionately affect women. The Democratic nominee for governor, Ed FitzGerald, should expand his discussions of how he would ensure paid sick leave for working women and reduce Ohio's staggering infant mortality rate. What specific laws would he repeal, what program funding would he restore, to improve conditions for poor, working-class, and middle-income women in Ohio?
This year's elections shouldn't be about pandering to one gender or another. But both Governor Kasich and Mr. FitzGerald need to discuss women's issues early and often. Democrats have historically tended to support women's rights, but Mr. FitzGerald must make his own case.
Women can and do swing elections, and often outnumber and outvote men. That kind of power deserves courting.
Guidelines: Please keep your comments smart and civil. Don't attack other readers personally, and keep your language decent. Comments that violate these standards, or our privacy statement or visitor's agreement, are subject to being removed and commenters are subject to being banned. To post comments, you must be a registered user on toledoblade.com. To find out more, please visit the FAQ.