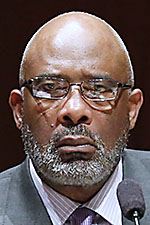 Sykes
THE BLADE
Enlarge | Buy This Image
The University of Toledo may be poised to change its sex-crimes investigation policies in the wake of coverage of a recent university rape investigation and subsequent punishment. The investigation and its results were detailed in a story published Wednesday by The Blade.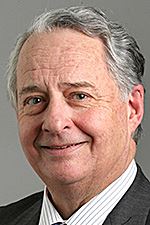 Zerbey IV
THE BLADE
Enlarge | Buy This Image
The woman, a now-former University of Toledo student, reported that a friend — a fellow student — raped her in his apartment in September. She later reported the incident to the university and Toledo police. An investigation by the university's Student Conduct Board found the person responsible. His punishment was counseling and academic probation. He also had to pay a $25 fee.
The victim appealed the punishment and was told the perpetrator would be suspended for a year; the appeal was appealed by the perpetrator, and the original sanction was reinstated.
RELATED ARTICLE: Sexual assault of UT student puts focus on penalties
Joseph H. Zerbey IV, board of trustees chairman and The Blade's president and general manager, said Thursday that, prompted by The Blade's story, he spoke with interim university president Nagi Naganathan and asked him to immediately look into the university's sex-crimes investigations.
"I wanted to know: Did the system fail?" Mr. Zerbey said. "I'm not sure that it did, but I want to know if it needs to be tweaked."
Mr. Zerbey said he expects Mr. Naganathan to meet with the board to present his findings possibly by early next week.
"I'm not going to let moss grow on this rock," Mr. Zerbey said. "... I want to get this on the table and dealt with quickly."
On Wednesday night, with the news that the University of Toledo was one of four schools with federal Title IX complaints filed against them, Mr. Naganathan sent students, faculty, and staff an email stating that the student's privacy was paramount. He noted the university's "unwavering commitment to sexual assault awareness and prevention."
Also Wednesday, Toledo Councilman Larry Sykes called a news conference to speak on the issue, but then canceled it after he said he received a call from an unnamed UT board member who apparently said the policies would be revised. Because of the phone call and a promised meeting with Mr. Sykes, the councilman decided to not read his prepared statement about the university's handling of the issue.
Prior to canceling the news conference, Mr. Sykes said he was outraged at the university's investigation and its outcome. He questioned why Kevin West, the university's Title IX investigator, would interview the perpetrator once and the victim three times and then declare that the suspect was more credible. He twice called the tactic "sexist."
Mr. Sykes declined to say which board member made the phone call but described the member as being in a "leadership role." Mr. Sykes said the board member told him the new administration, under Mr. Naganathan, was committed to reviewing and revising, as needed, its policies.
Mr. Zerbey said he did not talk to Mr. Sykes on Thursday and did not ask him to not make a statement about the UT's investigation.
Jon Strunk, a university spokesman, said the university routinely reviews policies and procedures. In recent months the university has revised policies in response to guidelines from "policy groups and federal agencies" to be sure UT is in compliance with Title IX and other federal standards, he said in a statement late Thursday.
"In light of this ongoing national conversation and expressly because concerns have been raised regarding University procedures, it is imperative that UT review our policies and procedures currently in place and, if warranted, make changes," Mr. Strunk said.
Contact Taylor Dungjen at tdungjen@theblade.com, or 419-724-6054, or on Twitter @taylordungjen.
Guidelines: Please keep your comments smart and civil. Don't attack other readers personally, and keep your language decent. Comments that violate these standards, or our privacy statement or visitor's agreement, are subject to being removed and commenters are subject to being banned. To post comments, you must be a registered user on toledoblade.com. To find out more, please visit the FAQ.