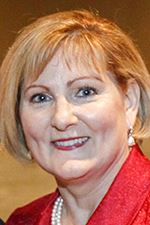 Fedor
THE BLADE
Enlarge | Buy This Image
The criminalization of marital rape — sexual assault committed by a victim's spouse — is one of the greatest victories of the women's movement in the past half-century. About half the states treat all rape cases the same, whether the assault is committed by a spouse, a stranger, or someone else.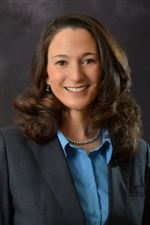 Johnson
But in other states, including Ohio, marital rape victims have a much harder time pursuing charges. In Ohio, a woman can be drugged and sexually assaulted — legally — if the perpetrator is her spouse. State Reps. Teresa Fedor (D., Toledo) and Greta Johnson (D., Akron) want to change state law so that victims of marital rape have the same opportunity to seek justice as other victims.
Click here to read more Blade editorials
The Democratic-backed proposal should not become a partisan issue in the Republican-dominated General Assembly. The long-overdue legislation deserves support from all lawmakers.
An astonishingly high number of women — as many as one in three, according to some estimates — will experience sexual violence. Contrary to popular myth, most of these crimes are committed not by a stranger, but by an intimate partner, such as a spouse. Yet until very recently, most states did not define marital rape as a crime.
Today, even though some forms of marital rape are illegal in all U.S. states and most advanced countries, Ohio's and some other states' legal codes still include exceptions for "marital privilege." In Ohio, marital rape is a chargeable offense only if the perpetrator uses or threatens to use physical force.
A victim isn't protected from attacks involving rape drugs and other types of impairment when the perpetrator is her spouse, Representative Johnson told The Blade's editorial page. Sexual battery laws, which deal with other forms of coercion, also do not apply if a victim is married to the accused.
Ms. Johnson, a former prosecutor who has tried many cases of domestic violence and rape, says she has received overwhelming support for her proposal. Rape inside and outside of marriage remains widely under-reported, in part because many victims don't know they can bring rape charges against a spouse.
Removing exceptions for marital rape would "take one pebble out of the mountain of reasons women feel prevented from reporting," Ms. Johnson said.
The proposed legislation also would eliminate Ohio's 20-year statute of limitations for bringing rape cases to trial. That limit is too lenient, Ms. Johnson says, because victims often don't report crimes until many years after the fact, particularly those that occur in childhood. Removing the limit could encourage more victims to come forward.
Ohio has made great strides in updating its sexual-assault law in recent decades, yet the legal code retains outdated provisions that enable abuse and rob women of autonomy over their bodies. Encouraging victims to come forward will be a long and hard-won battle, but ending the legalization of marital rape should be an easy fix.
Legalized rape should have no place in Ohio. If there was ever a time for lawmakers to look beyond partisan divisions, it's on this issue.
Guidelines: Please keep your comments smart and civil. Don't attack other readers personally, and keep your language decent. Comments that violate these standards, or our privacy statement or visitor's agreement, are subject to being removed and commenters are subject to being banned. To post comments, you must be a registered user on toledoblade.com. To find out more, please visit the FAQ.