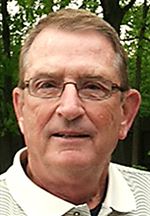 Jones
When Larry Jones helped start the Northern Buckeye Conference, he wanted to bring a personal touch to the new league.
Jones, who has been the commissioner of the NBC for four years, will retire at the end of May. He helped establish the league that is now completing its second full year of competition.
The new commissioner will be Dave Bringman, a former basketball official and Suburban Lakes League commissioner.
Jones was the athletic director at Northview for 22 years before taking over as NBC commissioner. He said the biggest reward was the positive feedback he received from coaches, parents, and the student athletes.
"I wanted to give it more of a personal touch," Jones said. "I wanted to give every trophy out to every champion at the site it happened, and I was able to do that. It has been exceptionally rewarding."
Jones, who retired at Northview in 2006, began his current duties in 2009.
"They felt with the experience I had, I would be good to start a new league," Jones said.
The NBC was formed after the SLL folded. Six former SLL schools compete in the NBC, which consists of Eastwood, Elmwood, Fostoria, Genoa, Lake, Otsego, Rossford, and Woodmore.
"It was interesting to put together because there were some hard feelings [about how the SLL disbanded]," Jones said. "But I helped bring them back together."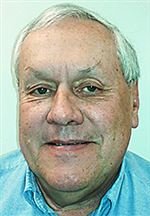 Bringman
Jones said the vast majority of his time is spent scheduling basketball officials.
"They are done three or four years in advance and it includes freshman, JV, and varsity for both boys and girls," Jones said.
He also said officials for football games also must be scheduled five years ahead of time.
Jones also was in charge of the scheduling of all sports for each season. The commissioner handles financing and meets with athletic directors and principals periodically.
Jones said he had planned to step down when his wife, Peggy, who taught at Northview for 35 years, retired in February. The couple have a retirement home in Florida.
Jones spent 39 years teaching biology, coaching baseball and basketball, and was an athletic director.
He said the best moment of his career actually came after he had retired at AD, when the Northview hockey team won the school's first state team title in 2012.
"That is the highlight of my career," Jones said. "Coach Coop [Jim Cooper] and I spent a lot of time getting that hockey program going."
Bringman led the SLL for eight years and has been the basketball assigner for the Three Rivers Athletic Conference for two years. Bringman is the business manager for Washington Local Schools.
"It's something I really enjoyed doing," Bringman said. "I like doing the scheduling and staying in touch with the schools."
Bringman said he has built many long-standing relationships during his years as an official and as the SLL commissioner.
"There is something about league championship games that I can't explain," Bringman said. "It's seeing the kids and the crowds. I really enjoy that."
Baseball
Mackey tosses perfect game
Ottawa Hills pitcher Joe Mackey threw a perfect game Saturday in a Division IV sectional semifinal against Fayette.
Mackey, a senior, struck out 11 in blanking Fayette 10-0. Mackey threw only 53 pitches in the seven-inning victory.
Mackey has 39 strikeouts in 41 1/3 innings this season. He has a 4.06 ERA for Green Bears (9-15 overall, 6-2 Toledo Area Athletic Conference).
Rowing
Titans earn medals
The St. John's Jesuit rowing team made school history with three medal-winning performances on Sunday.
The Titans earned three medals at the Midwest Scholastic Rowing Association Championship Regatta in Zanesville, Ohio, for the first time in the crew club's history.
The crew clinched two championships and earned one national bid.
The Titans' Lightweight 8 finished with a bronze medal to earn a trip to the Scholastic Rowing Association National Championships in Camden, N.J., on May 23-25.
Also program firsts were the two gold medal victories. St. John's previously had just two Midwest Scholastic regional champions in its history.
The Novice 8 won the 1500-meter sprint over rivals Cleveland St. Ignatius, Orchard Lake St. Mary's, and Lakewood St. Edward's. The Novice 8 team members are Samin Rai, Austin Buck, Jared Schwallie, Greg Patrisso, Mitchell Layman, Luke Tracz, Andrew Mancy, Kendall King, and Brendan O'Brien.
The other regional championship lineup was the Novice 4, which won with a sprint in the final third of the race. The Novice 4 members are Sohum Mehta, Schwallie, Tracz, Layman, and Buck.
The Lightweight 8 fought off a fierce sprint in the final 200 meters from Pittsburgh Central Catholic, a team that has won five consecutive major regional titles, to finish third. The Lightweight 8, which consists of Eric Hartkopf, David Stoll, Bailey O'Brien, Alex Hasselbach, Erik Brodin (captain), Zach Prephan (captain), Andrew Prephan, James Miller, and Austin Mack also will race in the national event.
The Midwest championship included teams from seven states with over 60 teams represented at the regatta.
Football
Offers for PH's Pettit
Patrick Henry junior offensive lineman Colt Pettit has received yet another scholarship offer from a major Division I program.
Pettit, a 6-foot-4, 260-pound guard, received an offer from Virginia Tech.
Pettit is the No. 3-ranked offensive guard in Ohio and No. 29 in the country by recruiting.scout.com.
Pettit, who was named to the All-Blade team, has offers from 17 Division I schools. Notre Dame has expressed interest, along with Purdue, Bowling Green, and Toledo.
Track and field
Johnson sets mark
Whiteford junior Miranda Johnson set a Michigan Division 4 girls long jump state record Saturday with a leap 18 feet, 1½ inches at the Ottawa Hills Green Bear Relays.
Johnson, the D-4 state champion last year, broke the previous D-4 state mark of 17-11.75 set in 2004 by Amanda Weber of Portland St. Patrick.
Since Michigan went from classes A-D to divisions 1-4 in 2000, the state all-divisions record is 19-0, set last year by Cierra Pryor of Jackson.
The all-time mark is 19-8 set by Trinette Johnson of Detroit Cass Tech in 1989.
Guidelines: Please keep your comments smart and civil. Don't attack other readers personally, and keep your language decent. Comments that violate these standards, or our privacy statement or visitor's agreement, are subject to being removed and commenters are subject to being banned. To post comments, you must be a registered user on toledoblade.com. To find out more, please visit the FAQ.