For such a personal revelation by a celebrity, Crystal Bowersox's coming out as bisexual on a Los Angeles TV newscast in November — and later via her Twitter account — was surprisingly absent from the major news cycle.
There were no blaring headlines about her sexuality or tawdry tales by former lovers in the tabloids.
Maybe that's because Bowersox's bombshell was simply public confirmation of what her family and friends have known for years and some fans already suspected.
More likely, though, it's that the world, as it always does, continued to rotate even after the news that she dates men and women.
But before some of you blast her with the tired "keep it to yourself" refrain, know that the American Idol runner-up didn't think her sexual orientation merited public consumption, either.
"Honestly, I didn't think it was really important for me myself to come out," Bowersox said in a phone interview with The Blade a few days ahead of her free concert Saturday night at the H Lounge at Hollywood Casino, 777 Hollywood Blvd. "I didn't think it was a big deal."
The struggles of LGBTQ teenagers facing personal and family crises over their sexuality, however, convinced the Toledo singer-songwriter she should acknowledge her bisexuality .
"It was for kids in high school who are not able to fully accept and love themselves for who they are or for the families who are divided over something as silly as someone's sexual orientation," she said.
"The statistics are alarming. The [main] percentage of homeless youth are LGBTQ because of this reason, they've been ostracized from their family. That makes no sense to me. You love your children regardless of anything. If my son wants to wear ruby red slippers, by golly I'm going to let him because it brings him joy. The gender boundaries and things in our modern society that we think are only for men and only for women are silly to me. There's a shortage of male ballet dancers. Let 'em do it. And if your daughter wants to be a semi-truck driver, let her do it."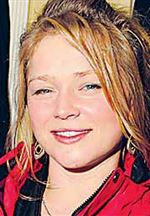 Bowersox
The Farmer's Daughter wrote about a child returning home for the holidays and being open with his/her sexuality in the special single, Coming Out for Christmas, available at iTunes for $1.29.
"The song, it really started as a tongue-in-cheek joke with Maia Sharp, my co-writer," Bowersox said. "We were just laughing over a salad and she was like, 'No, wait, I think you've really got something here. Coming Out for Christmas, it sounds funny, but let's make this song something that's really meaningful.' It turned out to be a song about being together with your family for the holidays regardless of any personal preference or political stance. None of if it matters. What's important is being with your family and loving yourself for who you are."
And no, Coming Out for Christmas is not autobiographical.
"My family and friends have known for a long time I've dated women and I've dated men," she said. "It's really just about a personal connection with another human being and I think that's a beautiful thing."
Crystal Bowersox and her band perform 10 p.m. Saturday at H Lounge at the Hollywood Casino, 777 Hollywood Blvd. The standing-room only concert is free, but you must be 21 or older. For more information, visit hollywoodcasinotoledo.com or call (419) 661-5200.
Contact Kirk Baird at kbaird@theblade.com or 419-724-6734.
Guidelines: Please keep your comments smart and civil. Don't attack other readers personally, and keep your language decent. Comments that violate these standards, or our privacy statement or visitor's agreement, are subject to being removed and commenters are subject to being banned. To post comments, you must be a registered user on toledoblade.com. To find out more, please visit the FAQ.