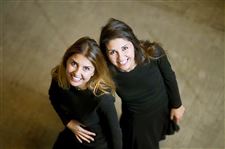 Turkish pianists Ferhan and Ferzan Onder are scheduled to help launch the Toledo Symphony's Classics Series with performances at 8 p.m. Sept. 25 and 26 in the Peristyle.
NANCY HOROWITZ Enlarge
It has been a decade since Turkish pianists Ferhan and Ferzan Onder performed with the Toledo Symphony, so the orchestra figured it was high time for the sister act to return.
Istanbul natives who now live in Vienna, they'll be in town to help kick off the 2015-2016 Classics Series season in 8 p.m. performances Sept. 25 and 26 in the Toledo Museum of Art Peristyle.
The Onder Duo is one of the world's leading piano duos and award-winning recording artists.
With the orchestra, they are to perform Gezi Park Concerto for Two Pianos and Orchestra, a politically charged piece dedicated to them by Turkish composer Fazil Say.
As the title indicates, the 2013 concerto was Say's musical response to the huge public demonstration that erupted in the spring of that year in Maksim Square when Turkish president Recep Tayyip Erdogan announced plans to replace Istanbul's historic Gezi Park with a shopping mall.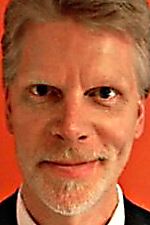 Dwarshuis
A violent military response by Erdogan's government caused eight deaths and some 8,500 injuries in a protest that spread across the huge country. When development plans were canceled, the formerly compliant citizens seemed to have found a new level of civic empowerment.
The 27-minute work is organized in three sections, quite programmatic, and quite Western harmonically, beginning calmly and gaining fervor, just as the months-long protest developed.
Principal conductor Stefan Sanderling will conduct this and other works on the program. It includes the Say piece and another 21st Century work by Perrysburg composer, Samuel Adler.
Both of these works are Toledo Symphony premieres. The evening will wrap up with a very familiar 19th century masterpiece by Johannes Brahms.
The Adler composition, Art Creates Artists, is among some 500 or more works by the prolific writer and teacher, who recently retired from the Juilliard School, after a distinguished career at several notable music institutions. It was written in 1996 on commission by the Atlantic Center for the Arts and premiered by the Florida Youth Orchestra.
Post-intermission, Brahms' Symphony No. 1 in C minor, Op. 68, is on the schedule, a piece first played publicly in 1876.
Tickets for the concerts are $24-$55 at 419-246-8000 or toledosymphony.com.
■ The first Great Lakes Arts and Jazz Festival is set for 11:30 a.m. Saturday at the National Museum of the Great Lakes, on the East Side waterfront, 1701 Front St. Presented by Michael Craig, a Toledo City Council member, and H-Factor Jazz Show, the event promises plenty of area artists and a national headliner all day and into the evening on the outdoor stage.
Music starts at noon with Ross Thompson and the Jazz Mix, followed at 1 p.m. by Kalvin Hughes and singer Theresa Harris. The Lynn LaPlante Seven (LL7) is scheduled for 2:30 p.m.; Kim Buehler will sing at 4 p.m., and 496 West is due at 5:30 p.m.
Special guest NILS, the West Coast contemporary jazz guitarist, with guest Nate Harasim are slated to appear at 7 p.m. Both NILS and Harasim are award-winning performers and recording artists.
Admission to the festival is $5 with a package including admission to the museum offered at $15. Food trucks will be on hand to offset hunger pangs. For more information, contact Craig at 419-343-6107, Hugh Ross at 419-309-2401, or email organizers@greatlakesartsjazzfest.com.
■ A later Brahms work — Symphony No. 4 in E minor – is on the program for the Perrysburg Symphony Orchestra in its opening season concert at 8 p.m. Saturday in Perrysburg High School's Auditorium, 13385 Roachton Rd.
Music director Robert Mirakian also will conduct Ralph Vaughan Williams' Fantasia on a Theme by Thomas Tallis, and a Sibelius tone poem, En Saga.
Tickets for the concert are $10-$12 at the door, with students admitted free.
For more information call 419-931-4100 or perrysburgsymphony.org.
■ Guitarist Jeff Dwarshuis will make his local bow to launch the Cathedral Concert Series at 3 p.m. Sunday in Our Lady, Queen of the Most Holy Rosary Cathedral, 2535 Collingwood Blvd.
On the program will be selections from his latest recording, The Guitar Works of Fernando Sor, as well as music by J.S. Bach, Heitor Villa-Lobox, and Isaac Albeniz.
Dwarshuis has performed widely as soloist and in ensembles, for live and recorded events.
Admission is free with donations gratefully accepted. For more information, call 419-244-9575.
■ Stringfever, a quartet of musicians playing electric violins, viola, and cello will perform at 7:30 p.m. Tuesday in the Bryan Arts and Education Auditorium, 120 S. Beech St., Bryan.
Brothers Giles, Ralph, and Neal Broadbent plus their cousin, Graham, comprise this adventuresome group, playing popular and classical numbers in unique adaptations.
Leading off the new season for the Williams County Community Concert Association and Live On Stage, Inc., this event is open to all, with tickets at the door $30 for adults and students free.
For more information, call 419-636-3550 or visit wccca-los.org.
■ Dance fans can watch the San Francisco Ballet perform Romeo & Juliet in a Lincoln Center at the Movies event at 7 p.m. Sept. 24 in Fallen Timbers Shopping Center's Rave Cinemas. Tickets are $15-$17 at the box office.
■ The Trinity Episcopal Bell Choir is seeking new members. Rehearsals are at 6:15 p.m. Thursdays in the chapel of the downtown church, 316 Adams St.
Send Classics items to svallongo@theblade.com at least two weeks ahead of the event.
Guidelines: Please keep your comments smart and civil. Don't attack other readers personally, and keep your language decent. Comments that violate these standards, or our privacy statement or visitor's agreement, are subject to being removed and commenters are subject to being banned. To post comments, you must be a registered user on toledoblade.com. To find out more, please visit the FAQ.