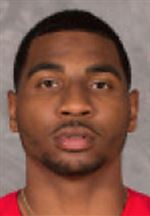 Miller
COLUMBUS — Ohio State quarterback Braxton Miller on Thursday won his second straight Silver Football Award as the Big Ten's best player.
Whether he will return to chase an unprecedented third is the big question.
In an interview with the Chicago Tribune, which awards the Silver Football based on a vote by conference coaches, the junior said he is entertaining the possibility of entering the NFL draft.
"It's tough, I just don't know," said Miller, who will lead the seventh-ranked Buckeyes (12-1) against No. 12 Clemson (12-1) in the Orange Bowl on Jan. 3. "I've really got to sit down and go through the pros and cons. I'll talk to my parents, take it slow. Hopefully ball out on January 3rd and see what the scouts are looking at."
Miller, widely seen as a potential mid-round selection in need of more polish as a passer, is just the fourth player to twice capture the league's MVP honors. Also repeating were Ohio State running back Archie Griffin (1973-74), Indiana running back Anthony Thompson (1988-89), and Minnesota quarterback Paul Giel (1952-53).
Despite missing three games with a sprained knee, Miller passed for 1,860 yards, 22 touchdowns, and five interceptions while rushing for 1,033 yards and 10 TDs.
He received nine of 12 first-place votes (coaches could not vote for their own player). Wisconsin linebacker Chris Borland received the other three first-place votes. Buckeye running back Carlos Hyde finished third.
Guidelines: Please keep your comments smart and civil. Don't attack other readers personally, and keep your language decent. Comments that violate these standards, or our privacy statement or visitor's agreement, are subject to being removed and commenters are subject to being banned. To post comments, you must be a registered user on toledoblade.com. To find out more, please visit the FAQ.