Home
→
OpEd
37 stories in section, viewing 11 through 20
4/13/2014 12:00 AM
Heroin epidemic younger, whiter
More than 10,000 in the Toledo area are addicted to opioids. …
4/13/2014 12:00 AM
The GOP's big question for 2016
Will Jeb Bush make a run for the presidency?
4/13/2014 12:00 AM
Ohio's elections have gotten better
Lucas County still has problems; 'transparency committee' assigned. …
4/13/2014 12:00 AM
Regulations replacing clinical judgment in treating pain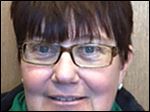 Thanks to Gov. John Kasich, state and local task forces,…
4/12/2014 12:00 AM
Living their Cinderella dreams
Sandusky woman helps teen girls find the right dress.
4/11/2014 12:00 AM
Kirk: The new I-75
4/11/2014 12:00 AM
Work in progress for Michigan Dems
Republican ticket features a slate full of incumbents.
4/10/2014 12:00 AM
Kirk: General Motors ethics