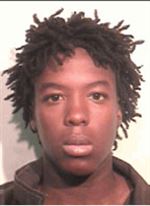 Kenneth Moore
Two Toledo teens charged with sexually assaulting a woman and robbing her were in court this morning.
Kenneth Moore, 19, of 801 Magnolia St., and Anthony Mitchell, 16, address unknown, made separate appearances in Toledo Municipal Court and the Lucas County Juvenile Justice Center, respectively.
Mr. Moore, charged with aggravated burglary, aggravated robbery, and two counts of rape, is being held in the Lucas County jail in lieu of a $400,000 bond.
The Mitchell youth, facing the same charges, was ordered to be held in detention.
Prosecutor Lori Olender said that, given the juvenile's age and the severity of the accusations, it's mandatory she file for the boy to be tried as an adult.
A certification hearing date was set for July 25, although Ms. Olender anticipates the date will be continued.
The suspects are accused of going to a woman's Ryan Road apartment in South Toledo on Monday claiming to sell items for a fund-raiser.
Once inside, the suspects allegedly forced the woman to strip and perform oral sex on the suspects, reportedly threatening her with guns.
The teens allegedly stole numerous things from the woman's apartment, including her engagement ring, a video game system, and money.
Guidelines: Please keep your comments smart and civil. Don't attack other readers personally, and keep your language decent. Comments that violate these standards, or our privacy statement or visitor's agreement, are subject to being removed and commenters are subject to being banned. To post comments, you must be a registered user on toledoblade.com. To find out more, please visit the FAQ.