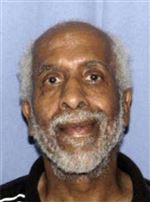 James Flunder
MONROE – A Monroe schools employee discovered the body of a missing East Toledo man Tuesday in a frigid bus yard.
Law enforcement officials identified James Flunder, 67, as the man found dead about 9:15 a.m. He was at the district's transportation department grounds, 4920 West Albain Rd. in Monroe Township.
Detectives believe Mr. Flunder was likely there since Sunday, behind vehicles and hidden from public view. They intend to review video from the property.
Sunday's low temperature dropped to -3 degrees.
The Wayne County Medical Examiner's Office will conduct an autopsy of Mr. Flunder. No foul play is suspected.
Toledo police announced Mr. Flunder's disappearance Sunday. Deputies found his vehicle late that evening about a mile from the school site in an abandoned field.
Mr. Flunder suffered from dementia and other medical conditions, according to police.
The search for Mr. Flunder comes amid a series of missing adult cases of late in the area.
One of those other cases also ended with the missing person being found dead.
The body of Jeffrey Millns, 67, was found Dec. 27 in a field near the 800 block of Butterfield Drive, just east of Wenz Road between Angola and South Street. He had been missing for several days from a South Toledo elder care center.
An autopsy showed evidence of hypothermia, but a final ruling is pending toxicology test results. Relatives said Mr. Millns was previously diagnosed with dementia and Parkinson's disease.
In another case Toledo police have asked for help finding Sharon Ward, a West Toledo resident. Officials said she is a white woman, 5 feet tall and 100 pounds, with blonde hair and green eyes.
Ms. Ward was last seen Saturday afternoon.
Sgt. Kevan Toney, spokesman for Toledo police, said the police department is increasingly using social media to request the public's health in such cases. A post regarding Mr. Flunder's disappearance drew more than 2,100 shares on Facebook as of Tuesday.
Searches are especially difficult during the colder winter months, Sergeant Toney said.
"That's the elevated concern, is these temperatures. The timeline for finding a missing person that's endangered is reduced," Sergeant Toney said.
A director with Monroe Public Schools did not return calls seeking comment. There was no answer at the bus yard property.
Officials ask those with more information on Mr. Flunder's case contact the sheriff's office detective bureau at 734-240-7530. Residents with knowledge of Ms. Ward's location should call Crime Stopper at 419-255-1111.
Blade staff writer Allison Reamer contributed to this report.
Contact Ryan Dunn at rdunn@theblade.com, 419-724-6095, or on Twitter @RDunnBlade.
Guidelines: Please keep your comments smart and civil. Don't attack other readers personally, and keep your language decent. Comments that violate these standards, or our privacy statement or visitor's agreement, are subject to being removed and commenters are subject to being banned. To post comments, you must be a registered user on toledoblade.com. To find out more, please visit the FAQ.