A Point Place man went missing from his Point Place home Wednesday, and Toledo police are asking for the public's assistance in locating him.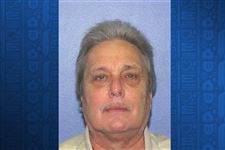 Ernest Richardson went missing from his Point Place home Wednesday.
Ernest Richardson, 61, was reported missing Wednesday. Mr. Richardson's family told police it is not like him to not contact his family, and they are concerned for his safety.
Mr. Richardson is white, has brown hair with streaks of gray, blue eyes, weighs 165 pounds, and is 5 feet, 8 inches tall.
He drives a blue Ford Ranger with Ohio license plate HCQ4248.
Anyone with information should call the Crime Stopper program at 419-255-1111.
Guidelines: Please keep your comments smart and civil. Don't attack other readers personally, and keep your language decent. Comments that violate these standards, or our privacy statement or visitor's agreement, are subject to being removed and commenters are subject to being banned. To post comments, you must be a registered user on toledoblade.com. To find out more, please visit the FAQ.