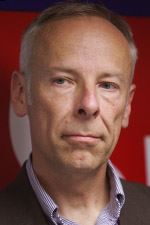 Waniewski
THE BLADE
Enlarge | Buy This Image
Former Toledo mayoral candidate Joe McNamara and current city Councilman Tom Waniewski are among 27 candidates for a seat on the Public Utilities Commission of Ohio board.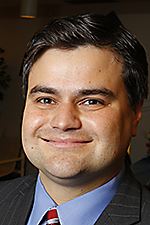 McNamara
THE BLADE
Enlarge | Buy This Image
The full-time job for a five-year term will open on April 10 when current chairman, Republican Todd Snitchler, steps down.
Mr. McNamara, a Toledo lawyer, served on council until his term ended Jan. 2. He lost a primary campaign for Toledo mayor in September. Mr. Waniewski, a business consultant, represents council District 5.
Also submitting applications from Toledo are Thomas Crothers, who was a commissioner of public utilities under Mayor Mike Bell, and Bryan Smith, a college math and physical sciences instructor and owner of a management firm.
The commission oversees rates set by electricity, natural gas, telephone companies and commercial water suppliers.
The deadline to apply for the job was Wednesday. A committee will narrow down the list of applicants and forward four names to Gov. John Kasich to pick from, according to Jason Gilham, spokesman for the PUCO.
State law allows no more than three members of one party. Currently there are two Republicans, including Mr. Snitchler, two Democrats, and one independent, so Mr. Snitchler's replacement can be Democrat, Republican, or independent.
Mr. McNamara is a Democrat, while Mr. Waniewski and Mr. Crothers are Republicans. Mr. Smith said he considers himself an independent but is identified in voter rolls as a Democrat.
The annual salaries for commissioner currently are $124,509 for the chairman and $119,995 for the members.
Contact Tom Troy: tomtroy@theblade.com or 419--724-6058 or an Twitter @TomFTroy.
Guidelines: Please keep your comments smart and civil. Don't attack other readers personally, and keep your language decent. Comments that violate these standards, or our privacy statement or visitor's agreement, are subject to being removed and commenters are subject to being banned. To post comments, you must be a registered user on toledoblade.com. To find out more, please visit the FAQ.