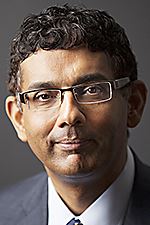 D'Souza
Money keeps finding its way into politics, whether it's supposed to or not.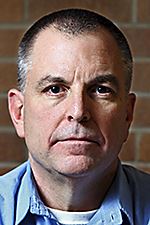 Noe
ASSOCIATED PRESS Enlarge
Right-wing conservative author and filmmaker Dinesh D'Souza's guilty plea on May 20 of using "straw donors" to circumvent the federal individual campaign-finance contribution limit is just one recent high-profile example of campaign-finance fraud. In fact, the charges are almost identical to those which sent former Lucas County GOP fund-raiser Tom Noe to prison eight years ago.
D'Souza, the author of at least 15 books who has also appeared as a commentator on Fox News, pleaded guilty to convincing two of his friends to donate $10,000 each to the unsuccessful Senate campaign of Wendy Long in New York, and then reimbursing them for those donations. That effectively donated $20,000 when the federal limit on individual contributions was $5,000. His hearing is scheduled for Sept. 23 and he could face 10 to 16 months in prison.
Noe pleaded guilty in 2006 to funneling $45,000 through 24 conduits to the George W. Bush re-election campaign in 2003. Noe was sentenced to 27 months in prison and fined $136,200. He is now serving an 18-year prison term after he was convicted in 2006 by a jury in Lucas County Common Pleas Court of 29 charges of corruption, theft, money laundering, and tampering with records for stealing $13.7 million from $50 million in rare-coin funds belonging to the Ohio Bureau of Workers' Compensation.
Noe pleaded guilty to one count each of conspiracy to violate federal campaign laws, violating them, and causing the Bush-Cheney campaign to file a false campaign-finance report. Under complicated federal sentencing guidelines, he could have been sentenced to up to 30 months on each, and prosecutors sought a sentence of more than four years.
D'Souza was charged with one count each of making contributions in other's names and of causing the campaign to file a false statement, but did not face the conspiracy charge. He pleaded guilty to only the first count.
The single felony count to which D'Souza admitted guilt carries a maximum prison sentence of two years, but was reduced under sentencing guidelines. The count that was dropped carried a potential sentence of up to five years.
D'Souza's books include Falwell, Before the Millennium: A Critical Biography, 1984; The Catholic Classics 1986; My Dear Alex: Letters From The KGB, 1987; Illiberal Education, 1991; The End of Racism, 1995; Ronald Reagan: How An Ordinary Man Became an Extraordinary Leader, 1997; The Virtue of Prosperity, 2000; What's So Great About America, 2002; Letters to a Young Conservative, 2002; The Enemy At Home: The Cultural Left and Its Responsibility for 9/​11, 2007; What's So Great About Christianity, 2007; Life After Death: The Evidence, 2009; The Roots of Obama's Rage, 2010; Godforsaken: Bad things happen. Is there a God who cares? YES. Here's proof, 2012, and Obama's America: Unmaking the American Dream, 2012.
D'Souza's and Noe's campaign-finance crimes are similar to those alleged against northeast Ohio businessman Benjamin Suarez, who was accused of funneling some $200,000 through employees to the campaigns of Ohio Treasurer Josh Mandel, a Republican, and U.S. Rep. Jim Renacci (R., Wadsworth).
Suarez, 72, of North Canton, fought the charges and was acquitted Monday by a federal jury of six counts of campaign-finance violations, but was convicted of one count of witness tampering.
Such high-profile cases as Noe's and D'Souza's may be raising public awareness of the crimes and bringing about an increase in prosecution efforts.
"I think there is an increasing trend toward prosecuting election-law violations in the donation area," Toledo lawyer Rick Kerger said. "The public is willing to accept the fact that campaign-law violations are significant and important."
"A dozen years ago, I had never handled a case involving election law," he said.
But for every conviction of campaign-finance fraud, there are many more cases that go unnoticed, said Aaron Scherb, the director of legislative affairs for Common Cause, a nonprofit group dedicated to increasing transparency and reducing the influence of big money in campaign finance.
"I think since 2004 the situation with big money in politics has gotten worse and worse," Mr. Scherb said, adding that big donors serve to promote special interests and make average citizens feel like their votes and donations are worth less.
"This happened to be one case where the law actually worked," Mr. Scherb said of D'Souza's conviction. He said stronger campaign-finance laws are needed to fight the influence of big money.
Toledo lawyer Jerry Phillips said such fraud is never going to go away completely, but the government's action against those who break the law serves to discourage others.
"I think any time you have the prospect of being convicted of a federal felony ... that's a deterrent," Mr. Phillips said.
For D'Souza, he admitted in court that what he had done was wrong.
"I knew that causing a campaign contribution to be made in the name of another was wrong and something the law forbids," D'Souza said upon pleading guilty, according to Newsday.
Mr. Phillips said repeated instances of campaign fraud and big donations serve to degrade citizens' confidence in the democratic process.
"You're hurting the whole electoral system," he said.
Politics writer Tom Troy contributed to this report.
Contact Stephen Gruber-Miller at: smiller@theblade.com, 419-724-6050, or on Twitter @sgrubermiller.
Guidelines: Please keep your comments smart and civil. Don't attack other readers personally, and keep your language decent. Comments that violate these standards, or our privacy statement or visitor's agreement, are subject to being removed and commenters are subject to being banned. To post comments, you must be a registered user on toledoblade.com. To find out more, please visit the FAQ.