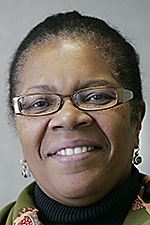 Hicks-Hudson
THE BLADE
Enlarge | Buy This Image
In the wake of a crisis that raised questions about the city's ability to supply safe drinking water for the metropolitan area, the idea of establishing a regional water authority is about to get a hearing on Toledo City Council.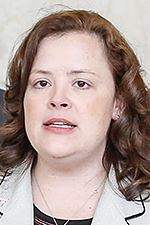 Webb
THE BLADE
Enlarge | Buy This Image
Councilman Lindsay Webb, who chairs council's utilities committee, said on Tuesday that she will introduce legislation for Toledo to put up the $175,000 needed to begin work on a feasibility study for creating a city-county water authority.
She didn't say whether she supports a regional water authority, though she would support a water advisory board, which would not have the same legal authority. The feasibility study council is now considering would lay out the "action steps" needed to form the new countywide water authority.
"This started under the [Mayor Mike] Bell administration. Council passed a resolution in 2012 basically setting up the Regional Water Advisory Board. I thought it was a good idea then. I continue to think it's a good idea now," Ms. Webb said.
Creating a water authority would require the city to sell its water treatment system to the new authority, which current Mayor D. Michael Collins opposes.
Meanwhile, the mayor defended the letter he fired off on Monday to President Obama, Gov. John Kasich, and the state's congressional delegation asking for help overcoming the algae bloom in the lake.
The mayor's go-it-alone approach rankled some on council.
"This is a dumb letter," said Council President Paula Hicks-Hudson, who said she hadn't seen the document until it was shown to her by a reporter. She said council could have spoken through a resolution.
"I think we have to have a united front. I think this was an opportunity missed," she said.
The letter, issued one week after a do-not-drink advisory was lifted on the city's water, points out that Toledo and its rate-payers are forced to bear the expense of filtering out and chemically treating the effects of pollution from many communities.
Mr. Collins recalled that the former Bell administration asked council for an extra $1 million to buy chemicals to treat algae in 2013. "And now we're seeing the number double again," Mr. Collins said.
Early Aug. 2, the city stunned area residents with an advisory to not consume the water because of elevated levels of a toxin from an algae bloom that had overwhelmed the city's intake crib 3.5 miles out in the lake. Residents cleaned out supermarket shelves of bottled water, and relied on water trucked in by private businesses, the state, and other communities, including Oregon. The advisory was lifted on Aug. 4.
The advisory came after new chemical tests mandated by the Ohio Environmental Protection Agency showed a potentially dangerous level of the toxin microcystin. At the same time, according to documents obtained by The Blade, the Ohio EPA has been increasingly frustrated with what it saw as foot-dragging by the city in making repairs to the Collins Park Water Treatment Plant in East Toledo, and in establishing an emergency response plan.
Mayor Collins' administration has insisted that the powerful algae bloom that turned the west end of Lake Erie green was not caused by shortcomings of the treatment plant.
"I'm asking the President of the United States to declare an all-out effort to address the algae problem and also to give Toledo and other cities money to help us as it relates to our water treatment system," Mr. Collins said. He said he didn't ask for a specific amount. He also said he would welcome a resolution of support by city council.
Ms. Webb is expected to address the concept of a regional water system in a news conference set for today at 10:30 a.m. in Government Center.
The proposal has the strong backing of both the Lucas County Board of Commissioners and the Toledo Metropolitan Area Council of Governments. However, it does not have the backing of Mayor Collins, who said he is concerned about Toledo giving up one of its most valuable assets.
The study by Albers and Albers law firm of Columbus will cost $550,000 and would be aimed at having a regional water district established under Sec. 6119 of the Ohio Revised Code. The city and county each have pledged $175,000 this week to the study. That city and county money, combined with a grant from the former Ohio Department of Development in 2012 will pay for the study.
If the city and county agree to create a regional water authority, they would start by petitioning Lucas County Common Pleas Court.
Toledo draws water from Lake Erie, treats it, and distributes it to the city, and to most of the suburban and rural communities in Lucas County, as well as in Monroe County, Michigan, and Wood County.
Mayor Collins said the question is what Toledoans would get from the sale of the system.
"Is it acceptable for that asset to be sold to create a regional system, and if that asset is sold, who's the beneficiary of the monies that are garnered as a result of that effort," Mr. Collins said. "Can one assume that the sale of that asset will generate money into the operating funds of the city of Toledo when it's an enterprise fund and you're not allowed to do that?"
He said he's awaiting an opinion from Law Director Adam Loukx about whether the city's general fund would see any benefit from such a sale. State law requires that income from the sale of water be invested in the water system.
County Commissioner Pete Gerken said the non-Toledo residents who get their water from Toledo represent about half of the total consumers, and increasingly they want a say in how the plant is managed. He said the suburban communities are signing up for shorter-term contracts with the city, and in some cases are looking into creating an alternative water supply.
Toledo typically charges a higher rate for water sold to suburban communities and to the county than it charges its city customers. Presumably, a regional water authority would equalize those rates, depriving city residents of the subsidy they currently get from regional non-Toledo consumers.
Council President Hicks-Hudson said she wants to explore the concept of a regional water authority, but "we also have to look at restoring confidence in our water system and addressing the source of our problems. Hopefully the study will show whether it will be a benefit."
Contact Tom Troy: tomtroy@theblade.com or 419--724-6058 or an Twitter @TomFTroy.
Guidelines: Please keep your comments smart and civil. Don't attack other readers personally, and keep your language decent. Comments that violate these standards, or our privacy statement or visitor's agreement, are subject to being removed and commenters are subject to being banned. To post comments, you must be a registered user on toledoblade.com. To find out more, please visit the FAQ.