Robert Paduchik, who headed Republican Donald Trump's successful campaign in Ohio, was named to the No. 2 post in the Republican National Committee today.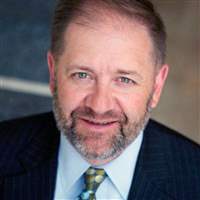 Paduchik
Mr. Paduchik, 50, will serve as "deputy co-chair" with Ronna Romney McDaniel until they replace Chairman Reince Priebus who will be President-elect Trump's chief of staff, and Co-Chairman Sharon Day, who is also expected to join the Trump administration.
Ms. McDaniel is chairman of the Michigan Republican Party.
Mr. Trump said in prepared remarks he was looking forward to Ms. McDaniel and Mr. Paduchik moving into national party leadership.
"Ronna has been extremely loyal to our movement and her efforts were critical to our tremendous victory in Michigan, and I know she will bring the same passion to the Republican National Committee," Mr. Trump said.
He said Mr. Paduchik is "the right choice to serve as RNC deputy co-chair.
"In addition to being a key leader in helping us win big in Ohio, I am confident he is going to work very hard to continue the excellent work the RNC has done of building the Republican Party up to a record level of strength," Mr. Trump said, according to the Republican National Committee news release.
Mr. Paduchik attacked Ohio Republican Chairman Matt Borges during the general election campaign, accusing Mr. Borges of disloyalty to Mr. Trump. Fueling the rift between Mr. Borges and Mr. Paduchik was that Mr. Borges is an ally of Ohio Gov. John Kasich, who unsuccessfully ran against Mr. Trump for the GOP nomination and never endorsed his candidacy, though Mr. Borges did.
Mr. Borges responded to Mr. Paduchik's attack with a letter to the state Republican Central Committee explaining what the party was doing to support Mr. Trump. The tiff quickly disappeared from view, and Mr. Trump ended up winning Ohio by 51.7 percent to 43.6 percent.
Mr. Borges said of the RNC announcements, "I am happy for both Ronna and Bob. Both of them have worked hard to earn these positions and they will have my support in January."
Previously, Mr. Paduchik managed U.S. Sen. Rob Portman's 2010 campaign for the U.S. Senate and was the Ohio state director of George W. Bush's campaigns in 2000 and 2004.
He also has worked for the American Coalition for Clean Coal Electricity, a trade association representing the coal-fueled electricity industry.
Contact Tom Troy: tomtroy@theblade.com or 419-724-6058 or on Twitter @TomFTroy.
Guidelines: Please keep your comments smart and civil. Don't attack other readers personally, and keep your language decent. Comments that violate these standards, or our privacy statement or visitor's agreement, are subject to being removed and commenters are subject to being banned. To post comments, you must be a registered user on toledoblade.com. To find out more, please visit the FAQ.